I want to share 5 quick ideas that have helped Artik grow in the last few years.
Tip 1. Find your message

In Mad Men, Kodak was struggling to adapt to the new age. Don Draper realized that Kodak represents nostalgia for the past and they should embrace that image.
We did some reflection at Artik and realized that people come to us when they're ready to bring their ideas to life. Many of our customers are taking a leap of faith – planning an event or a wedding or a new sports team. It's a scary and exciting moment!
So we redesigned Artik's brand under the tagline From Design to Reality
Ask yourself, what does your brand represent to people?
Tip 2. Follow the 80/20 rule
A few years ago, we stopped printing business cards at Artik.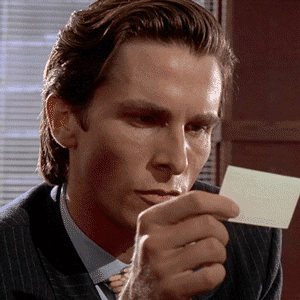 Suddenly the shop felt much more peaceful – turns out we were spending 80% of our time working on things that got us 20% of our sales.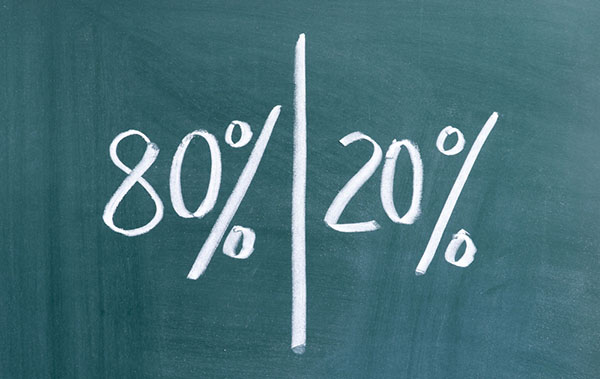 Without the noise of business cards and single t-shirt orders, we had time to focus on larger orders of screen printing and embroidery. Our quality went up and our reviews reflected that.How are you spending your time? Take an audit of your activities to see where you're wasting time and where you're achieving your goals.
Tip 3. Consider your public image

Last month, about 200 000 Canadians watched Artik on Breakfast Television. They printed t-shirts with us and explored our shop. Watch part 1, 2, 3 and 4 of our interview on BT!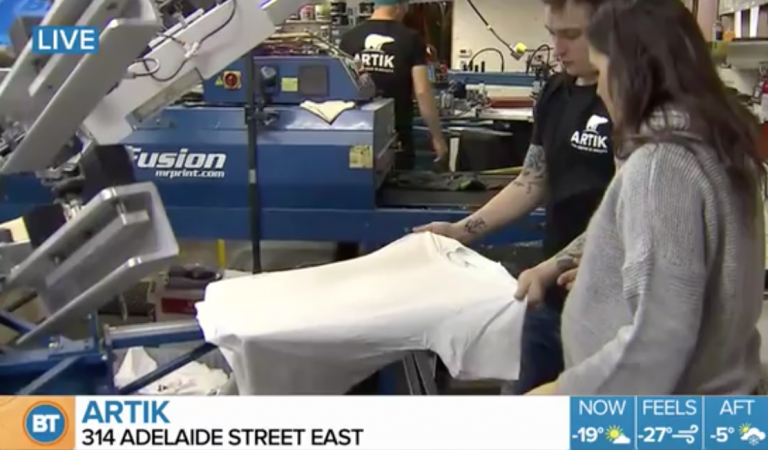 In preparation, we printed new black t-shirts for our staff, giving a professional and relaxed look to our uniforms. It turns out BT decided to film at Artik because they liked the look of our building!
What does your brand's public image tell the world?
Tip 4. Focus on one platform
We have over 4000 fans on our Facebook page but we've been having more fun on Instagram. Posting photos and videos from around the shop has gotten us a lot more likes and comments so we're focused on that platform.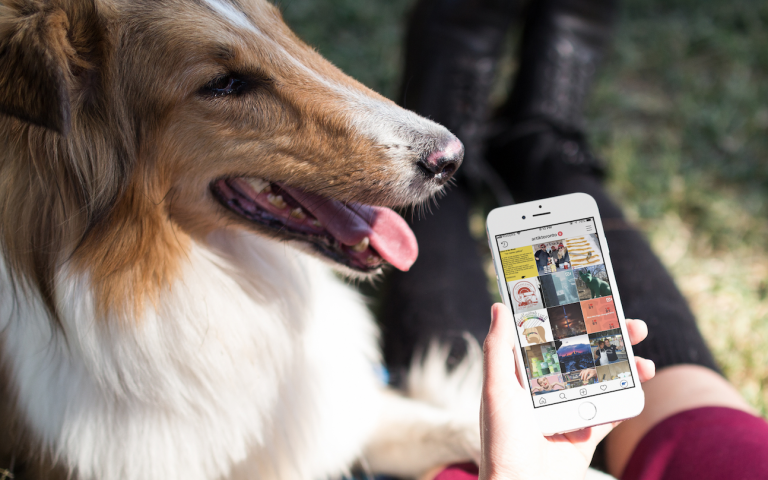 I'm not saying Instagram is the best social media platform. I'm just saying it's better to focus your efforts on one site and build a community rather than being distracted trying to maintain a dozen accounts on different platforms.
Tip 5. Branding comes second

Flashy branding won't help if your work isn't great. Your reputation is based on your honesty, your quality and your willingness to fix mistakes.
At Artik, we have 33 years of great work behind us and thousands of happy customers. We're proud of our reputation and we work hard to maintain it.



Here are ten promotional product ideas for your brand. Artik customizes products like these for a ton of companies, bands and organizations looking to raise money or build a name for themselves.
Your brand is worth the effort
No matter what kind of brand you're running, there is always room for growth. We're constantly trying to improve at Artik! Just today I noticed that photos of our work get way more likes on Instagram – clearly people want to see real people making real work, not just reposts of cool designs.
Creating a powerful brand isn't just graphic design – it involves putting your true self out there and being proud of your work. Even if you never need custom printed merch from Artik, we're here to chat about branding and being a creative person in Canada. Reach out with an Instagram PM or an email to info@artik.com