Custom Embroidery Guide
We provide friendly advice and no-obligation price quotes.Contact uswith any questions.
What is Embroidery?
Embroidery is a stylish way to decorate any garment or patch with machine needlework. Send us your design and our expert team will embroider it onto your garments.


How is Embroidery Priced?
Pricing is based on the number of stitches that our machine needs to make, the quantity of items being embroidered and the location of the embroidery.
Embroidery products on artik.com include a small embroidery in the price (up to 10,000 stitches). Send us your art to estimate your stitch count.


What are the embroidery minimums?
For embroidery, our minimum quantities are 12 or 24 pieces depending on the item. See popular styles below:
Headwear • Polos • Dress Shirts • Sweatshirts • Jackets


Watch our machine at work:
How does the Embroidery process work?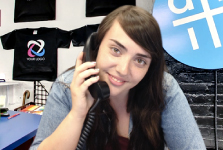 Send us your art file and contact us with any questions. We'll reply with a price quote in a friendly no-obligation email.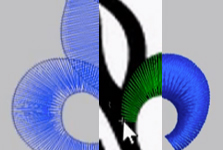 Step 2. Digitizing
We digitize your art file which turns it into a format that our embroidery machine can read.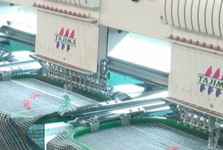 Step 3. Embroidery
The embroidery machine follows the digital instructions, quickly threading the design into fabric.

Many fonts are available. Shown below are a few samples of fonts we carry.
---

Make sure your design does not have small sized texts. Embroidered fonts should be at least 5mm or 1/4" tall.
---
Examples of Stitch Count

Embroidery prices are based on stitch-count (larger and more complex designs will cost more).
Embroidery products on artik.com include a small embroidery in the price (up to 10,000 stitches). The best way to find out your cost is to contact us for a price quote.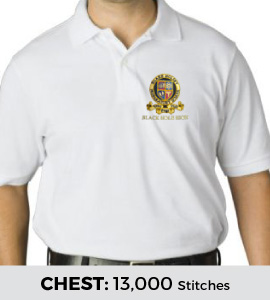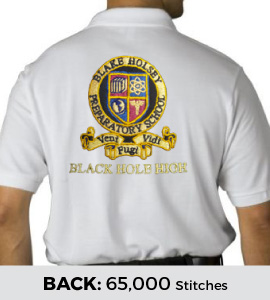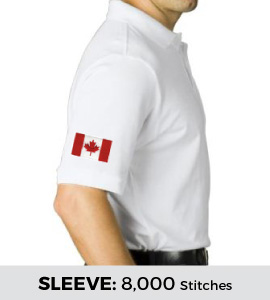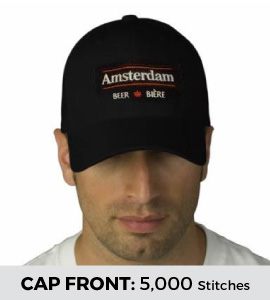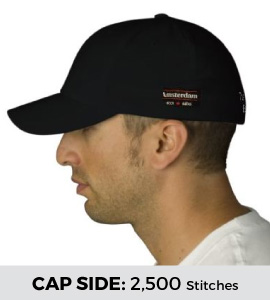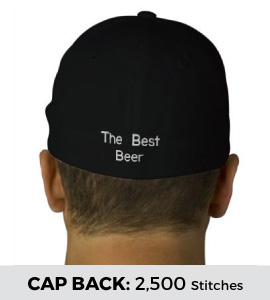 Who Orders Embroidery?
Embroidery Gallery
Below are a few examples of Artik's embroidery. We can embroider a variety of designs and in many different styles.


One colour embroidery.
Two colour embroidery.
One colour embroidery.
Three colour embroidery.
Four colour embroidery.
Six colour embroidery.

What We've Learned 30 from Years of Custom Embroidery
Since 1985, we at Artik have been embroidering your designs onto everything from hats and polo shirts to smocks for artists and aprons for chefs. Over all this time we've honed our technique and found the best equipment. Here are a few lessons we've learned about custom embroidery over the years:
1. Quality embroidery comes with experience
In our thirty plus years of embroidery, we've made some mistakes! Over the years, we've fine tuned our machines and trained our staff and created some truly beautiful custom embroidery work. Today, our customers come back to Artik and recommend us to their friends. If you've got a challenging embroidery, or an important event coming up, don't trust the new kids on the block, come to Toronto's trusted embroidery supplier!
2. Custom embroidery takes a helping hand
The starting point for your embroidery project is your art file - whether it's a simple design for an embroidered baseball cap or a complex art piece for an large embroidered, your art file is the guide that will lead our needlework. At Artik, our friendly sales representatives and experienced graphic designers will ensure your art is ready to be embroidered.
3. Custom embroidery doesn't have to break the bank
When you're ordering custom embroidered goods, the cost doesn't need to be sky high! Speak to our friendly staff for tips on lowering the price of your embroidery project, whole keeping the high quality embroidered look.