How do you spread the word about your brand in a competitive market place? These days it seems like everyone wants your clicks and donations and attention, it can be hard to stand out from the noise.
We've put together this list of business people in Canada who broke through the noise with branded water bottles. A water bottle is a custom promo product that people will buy and keep – bringing it with them to work, school and home. Putting your logo on water bottles is an effective way to get your brand seen again and again by professionals, potential clients and loyal customers.
The bike show owner who ordered aluminum metal bottles
In Canada, biking is a popular way to get around, but for part of the year the snow keeps everyone inside. When Spring comes around and the bikes come out of storage, bike shops are suddenly busy with repairs, tune ups and selling new or used bikes.
For a Canadian bike shop owner, metal water bottles became a creative way to stay on people's minds year round. By giving out a free branded metal water bottle with every sale and repair, she offered a valuable gift to her customers. Filling the bottles up with cold water was just an extra touch on hot days!
Now you'll see hundreds of bicyclists riding around Calgary with her brand represented on their bike. She's built a loyal customer base, found a smart way to promote her brand and kept everyone hydrated.
Glass Water Bottles for a Calgary Tech Company
A branded glass bottle is a professional way to show off your brand name. It's clean, sleek and eco-friendly. Walk into any Calgary tech office and you'll see employees using reusable glass bottles (and printed coffee mugs.)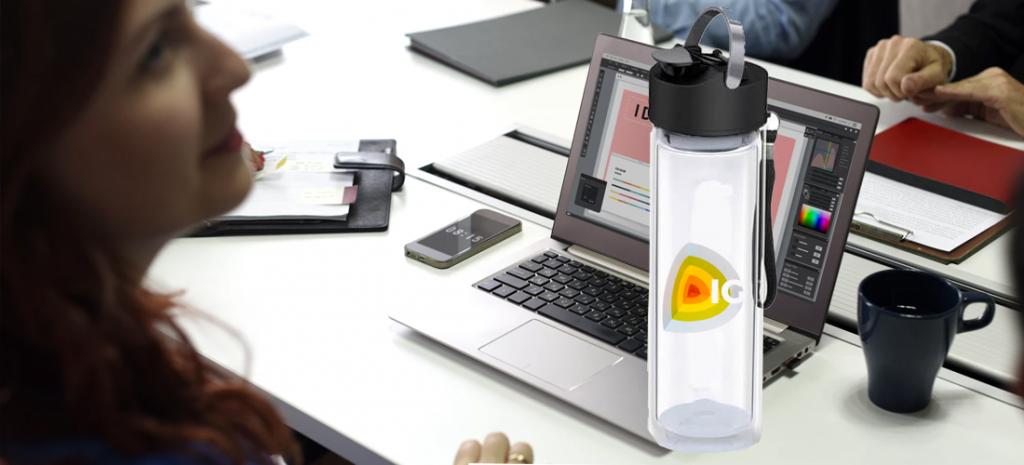 That's why a local tech company ordered glass bottles for his employees and his favourite clients. Now when a client or potential user sees their office, they see an established brand that can be trusted as a financial partner. For employees, branded glass water bottles build loyalty to the company and they make awesome gifts to long-time clients.
Plastic Water Bottles for a Calgary Charity Walk
A few years ago, Jenna (a longtime friend and awesome event planner) asked for ideas for her charity's huge annual walk-a-thon, we helped her make reusable plastic water bottles. Every year since then, Jenna has ordered bottles for the event and sees them as a part of the growing annual attendance.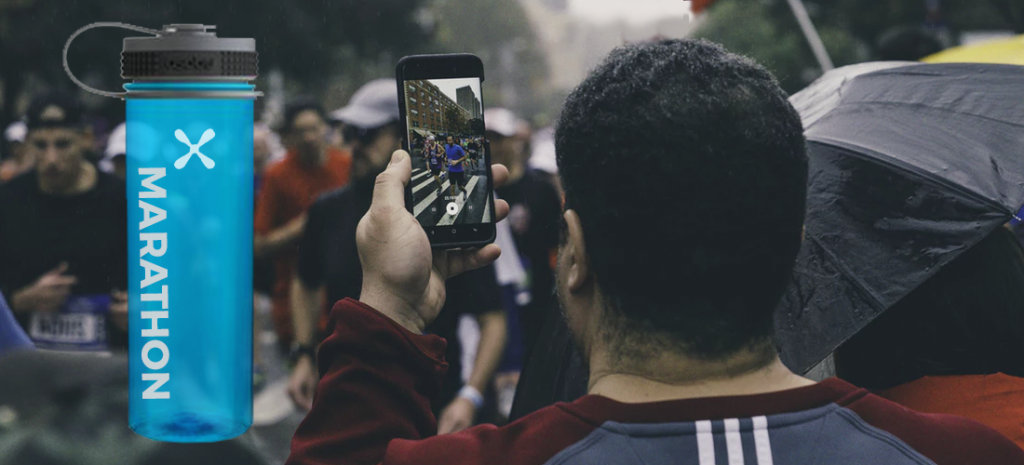 Giving reusable water bottles to donors and event volunteers is a smart way to spread the word about your event. Consider selling bottles filled with cold water at your event or giving them out as prizes on social media.
Creating reusable branded plastic water bottles for your marathon or outdoor event will keep everyone hydrated and remind people to return to the event next year. You can use them to build awareness for your run, reward participants and donors and thank your sponsors.
Reusable Water Bottles for a Gyms and Fitness Companies
Creating a brand is about finding your voice and building a relationship with your customers. That's why we've seen tons of Canadian fitness companies reach out to their members with custom printed water bottles.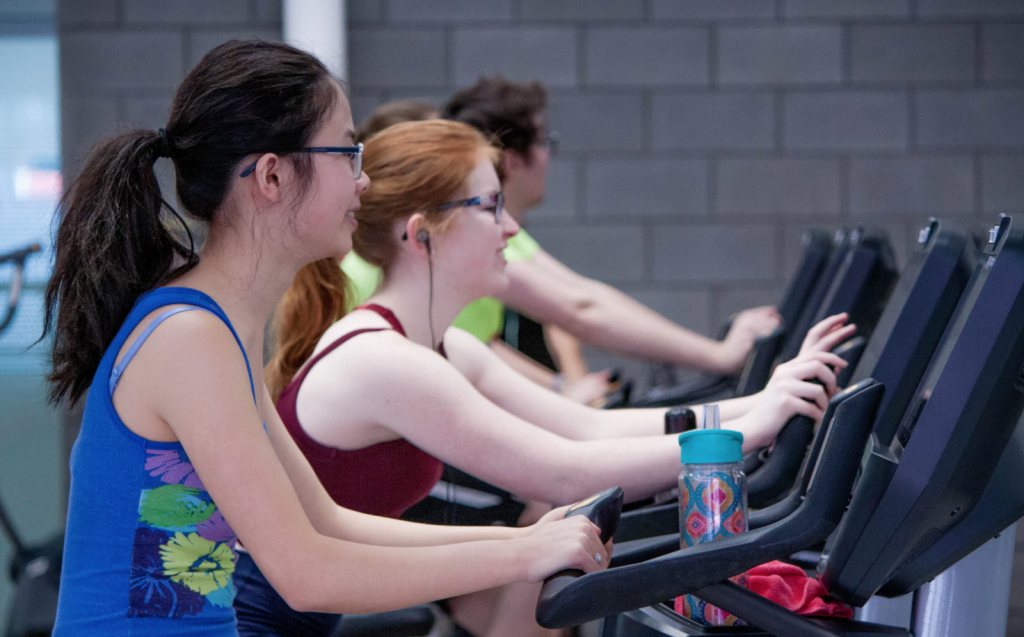 For a running room or classic gym, water bottles make great membership gifts and keep people coming back month after month. Some gyms sell water bottles or give them out at local events to encourage membership, especially during quieter months.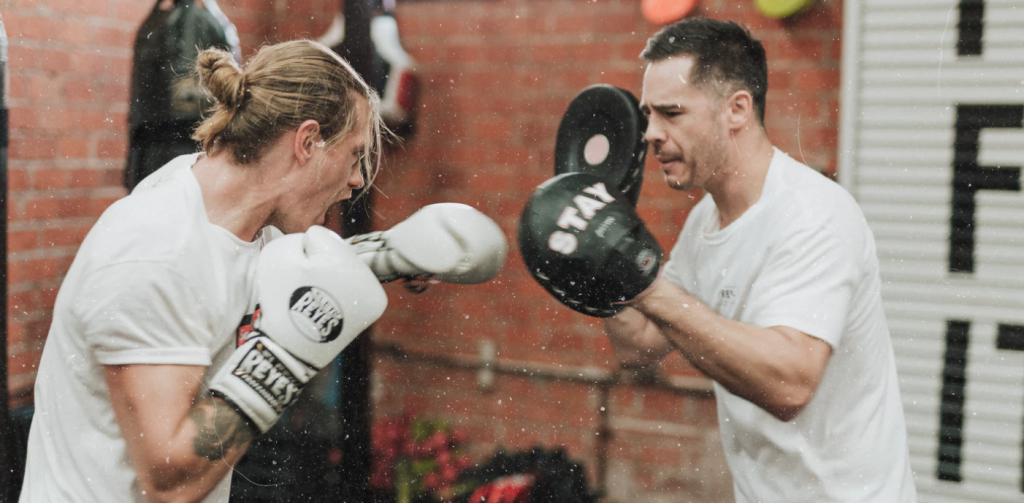 For boxing gyms, MMA gyms, crossfit gyms and other spots with a more niche audience, branding is essential to get the right people in the door. Create a custom printed water bottle that tells Canadians what your gym is all about to attract amateurs or professionals into your space.