Once you decide to create your own custom mugs for your Toronto business, the idea kinda sticks in your head. Suddenly you're noticing mugs in every restaurant, bar and hotel in town. You start eyeballing the mugs in your kitchen and scrolling through pages of Pinterest boards looking interesting mug designs. Heck, you're even reading this article!
Step One: Get obsessed With Custom Printed Mugs
It's official – you've got mug fever.
When it comes time to design and order your own mugs, you'll be happy you did all this research. You may gravitate towards travel mugs with modern logos or classic coffee cups with retro designs. Spending the time researching and looking at tons of designs is a really important first step.
Step Two: Start Sketching Out Your Custom Mug Design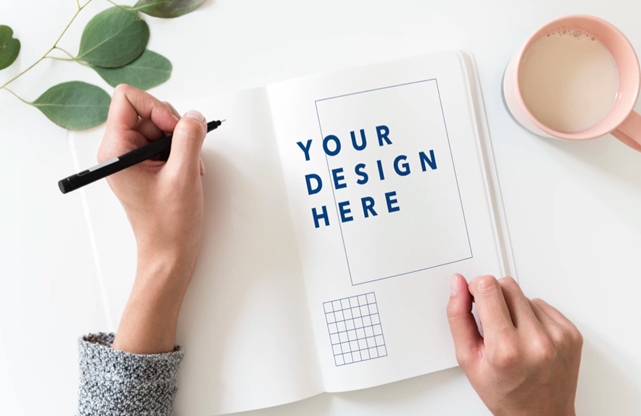 This step is really important, start sketching designs for your mugs. Notice I didn't say "design your mugs." Too often, people jump straight to their final design without really exploring the options and properly brainstorming their concept.
You'll notice the mugs you keep around your house, the ones you cherish and use first when the dishwasher is clean are the ones that connect with you, so take inspiration from those designs. Even if you're creating a mug for a massive Canadian corporation, your design can be exciting and creative – you'll be surprised what companies come up with.
This process of sketching designs should involve a lot of relaxed creativity, don't worry about the final design or what your boss will think, just do some doodles and look at the mugs available online from custom mug print shops in Toronto.
Step Three: Each Out to Artists and Designers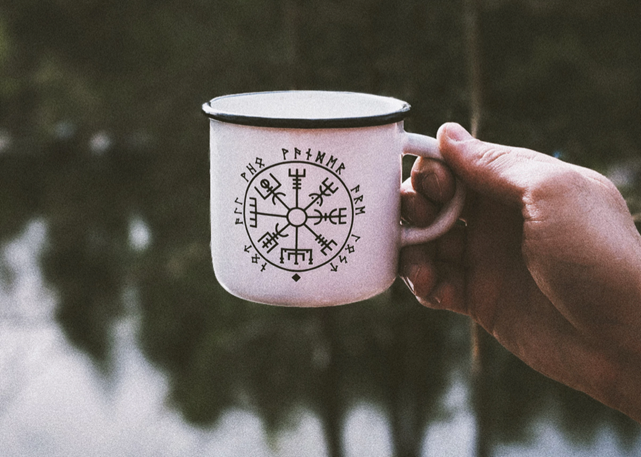 Even if you're experienced with digital design work, you may find it beneficial to reach out to local artists and designers to help you create your mug's final proof. You'll find tons of designers online through services like 99designs and you'll find local artists on the OCAD U job board. Reaching out to these talented graphic designers, painters and illustrators will break you out of the box of traditional mug designs. Remember to pay your artists well! They'll put in extra effort and they're worth it.
Show your team examples of the mugs you're into and make sure they're aware of your company's current branding. Then tell them to be creative and see what they come up with!
Step Four: Order Your Mugs
Once your final mug design is decided upon, it's time to find a quality print shop in Toronto. I'll recommend Artik, (partly because I work for them) but also because they do a really good job in customer service and in creating the customized mugs.
No matter what company you choose, you should reach out to them and make sure their staff are friendly and quick to respond. Make sure they've got good reviews and a wide selection of mugs, bottles and cups to choose from. Once you've decided on a company, just send them your art file and ask for suggestions in the print style for your mugs. An experienced sales representative will work with the graphic designer and supplier to come up with the print method that matches your art and budget.
You may choose to order boxes for each mug, these boxes make them into nice gifts or merchandise. I recommend ordering stickers for each box to show what's inside, the price and the name of your company. This is great for selling your mugs as merchandise or giving them out as promotional gifts. If you'll just be using the mugs in your restaurant or business, skip the individual boxes.
Step Five: Pick up Your Mugs!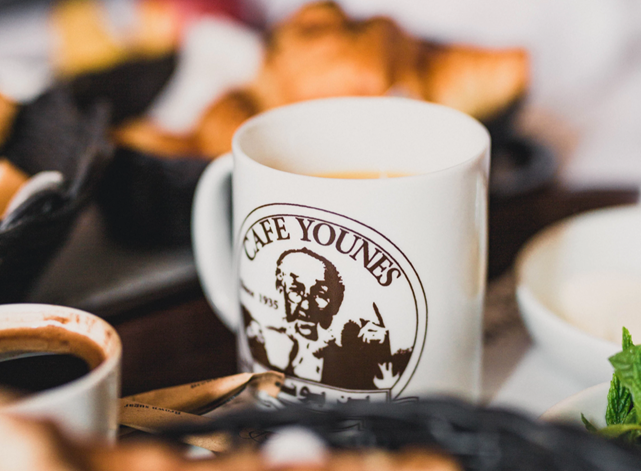 This is the best part –  opening the box and seeing your custom printed mugs finally produced. Take one out, make sure the print quality is up to your liking and pour yourself a cup of coffee (or wine.)
Celebrate! You're finished.
Or are you?
Step Six: Selling the Mugs
Selling your mugs as merchandise can be challenging. Make sure the design is popular by testing it out before ordering. One clever way to test your design is to create multiple stickers with different designs on them, see which sticker people choose. This is an affordable dry-run to see what mug will sell.
Once your mug is ordered, start promoting it on your website, on local forums and Facebook groups and even with a postering campaign. Building the hype will help you get sales on day one.
When your mug does arrive, alert your network that it's in stores. Getting into consignment and reseller shops is easy enough, just show them that you've got quality products and an eager fanbase ready to buy.
Taking great pictures of your mug and showing them off on Instagram is good way to keep sales up. There are tons more sales tips available in our other articles, be sure to check them out or even reach out for advice!
Final Thoughts,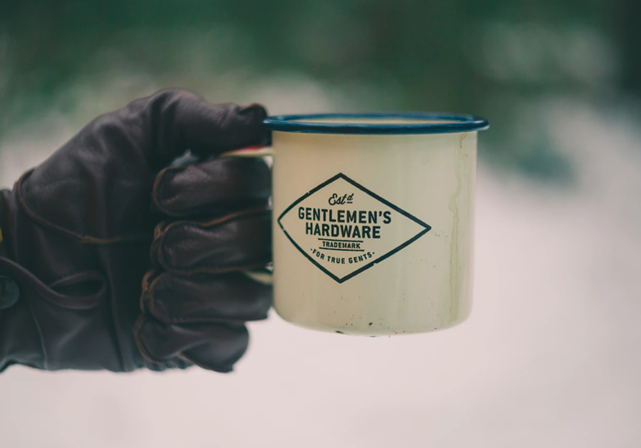 We hope your mugs sell well, make great promotional gifts or serve whatever purpose you choose for them. Make sure to keep one last mug for yourself, you'll be proud to see it on your desk.