In the 1970s, people didn't want to visit New York City.
Crime and corruption were at an all-time high, the city was facing bankruptcy and massive blackouts weren't helping. Tourists were afraid to go to New York, this pamphlet shows why: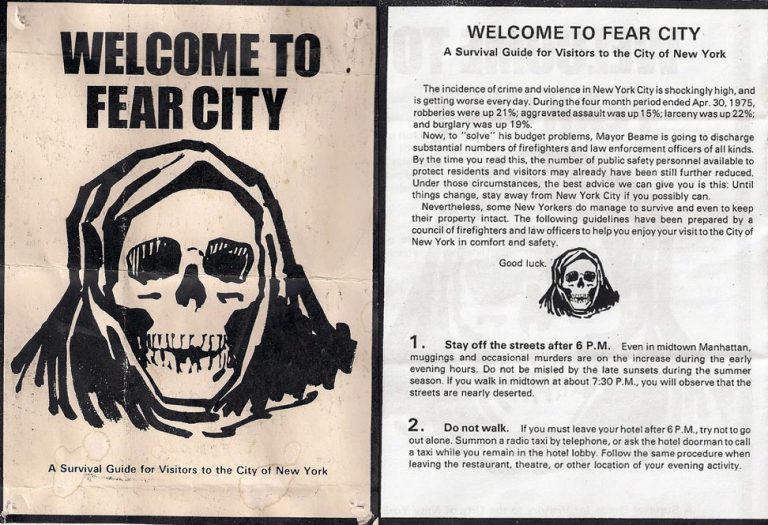 Compare that with present day NYC where a record number of tourists pour in every year, bringing over $100 billion of economic growth to the state annually.

This was the question facing New York State – so they turned to a Madison Avenue advertising company called Wells Rich Greene (an original inspiration for Mad Men) who in turn asked graphic designer Milton Glaser for help. At the time, Glaser was known for founding The New Yorker and creating the iconic image of Bob Dylan,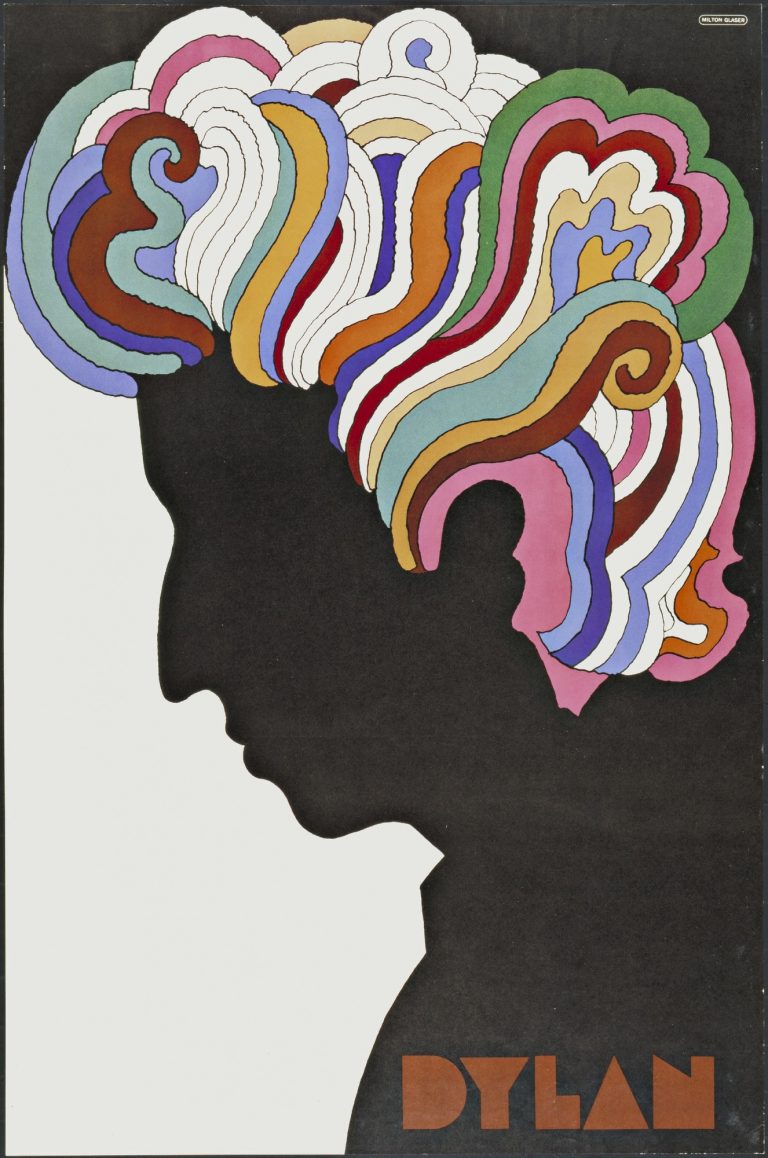 To work on the campaign, Glaser took long cab rides through the city, doodling ideas on the back of envelopes and scraps of paper. Finally he scribbled out this simple design in red crayon: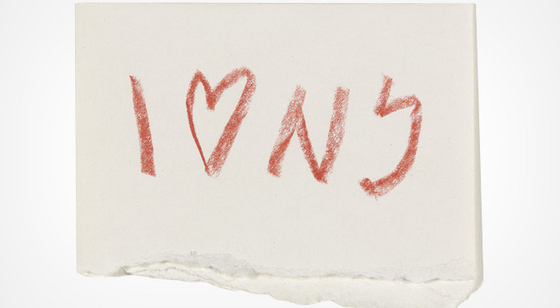 He would go on to stack the letters and create the logo we've all seen a million times before. What I love about this story is the fact that Milton Glaser designed the logo pro bono. He didn't want to be paid, he simply wanted to spread the message that New York isn't a scary place, it's home to a lot of love and bold exciting energy.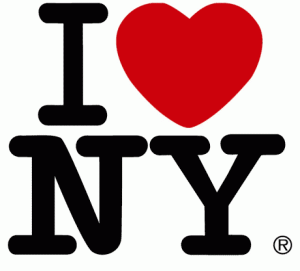 Take a look at the design, it's simple with just three letters with a bright red heart shape. It's noticeable with the red heart contrasting the black text. It's friendly with a bubbly font and a rounded heart icon.
This was a bold design, especially for a tourism campaign in the 70s. At the time, tourism ads were long copy with a stale image of people having fun.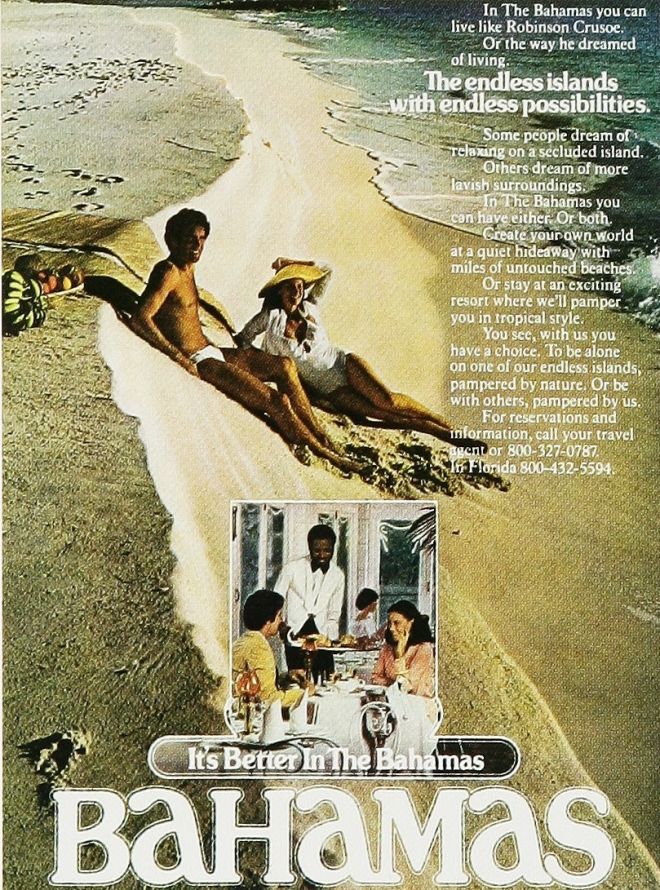 The I <3 NY design broke through and made a huge impact. It captured New Yorker's pride for their city and became a way bigger hit than the designer expected. In an amazing interview with Believer Magazine, Milton Glaser explained,
"I thought it was going to go away after a couple of months, and here it is, thirty or so years later and still kicking around. Selling T-shirts in the street and still making a lot of money."
The design has been printed on t-shirts, mugs, hats, tote bags and anything else you can imagine. Tons of these printed shirts are bootlegs, but legal sales still surpass $30 million a year.
More than a tourism slogan
According to Glaser, 'I Love NY' came at a time when New Yorkers were reclaiming their city,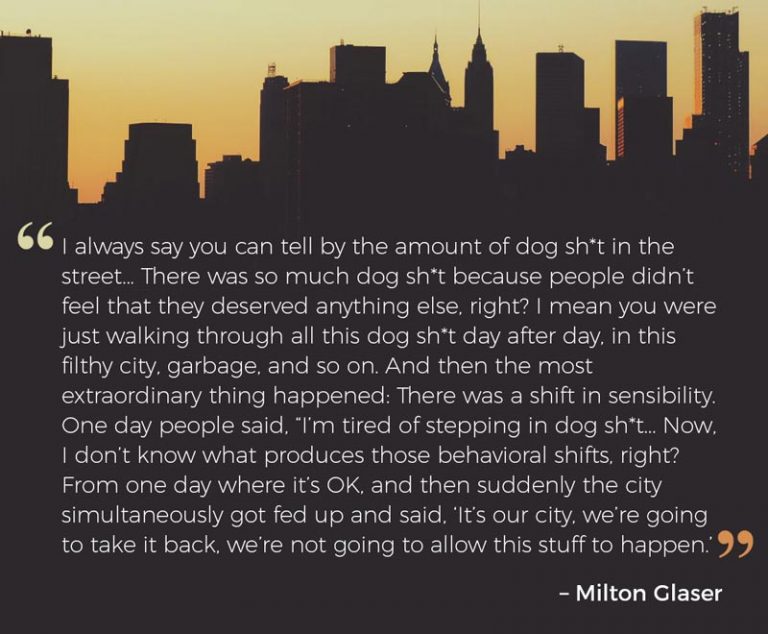 The city saw a huge turnaround as crime and corruption were combatted and New Yorkers showed more pride in their city and state. Suddenly people were wearing this t-shirt everywhere. Countless knockoffs were created but Milton Glaser didn't mind. To him, the logo was an act of creativity that didn't need money or credit involved, he was just happy New York was getting some love.
I Love New York More Than Ever
Days after September 11th, 2001, Milton Glaser created an update to the design.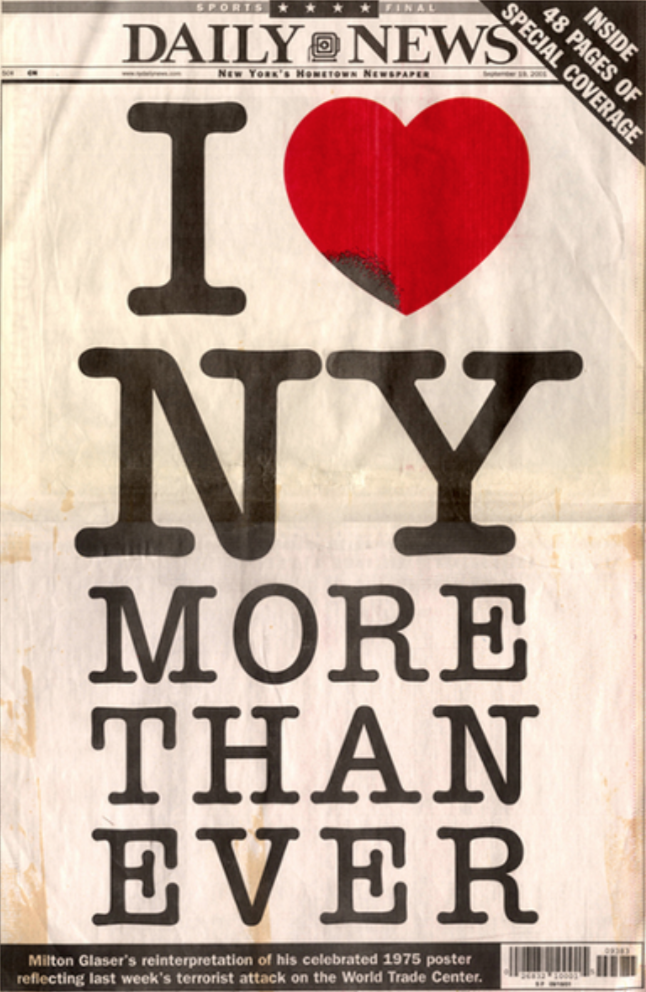 "Like when a friend of yours, somebody you love, gets terribly sick. You suddenly become conscious of how much you care for them."
His updated design had a burn mark on the heart, symbolizing the trauma of the attacks on the Twin Towers. Ironically, Glaser got in some legal trouble for adapting the original logo that he had created, but that trouble passed as the design again became a symbol of New York pride.
---
Learning from this designer
Start with authenticity: What Glaser did was simple, he wrote how he felt. That moment of authenticity shone bright enough to spark change for an entire city.
Scribble it on paper: Take a pencil to paper and start sketching. This small act of creation will let you develop your design before cementing it on the computer. As Glaser told Believer Magazine,
The interaction between a sketch and the brain is such that you try something, the brain corrects it, you revise it, the brain corrects it. That dialectic is totally missing from the computer, because as soon as you have an idea, it becomes clear. There's not enough fuzziness in a computer solution, so you figure it out too early, and what you get is a very well executed ordinary idea.
Take a risk: Risk is often discouraged in graphic design. You're encouraged to slap something together that looks right and move on. Today I see the same fonts, the same website designs, the same ideas repeated ad nauseum. Breaking out of the mold will make your project stand out from the pack. Ironically, the I <3 NY shirt is now one of the most copied designs in the world.
Follow the passion, not the money: Glaser created the design for free because he loved New York and believed that more people should know about the heart of the city. I'm not saying you should work for free, but removing the idea of making a quick buck frees you to design something larger.
The passion and soul you put into your work will be recognized. Some day your idea may inspire the next generation of artists and designers.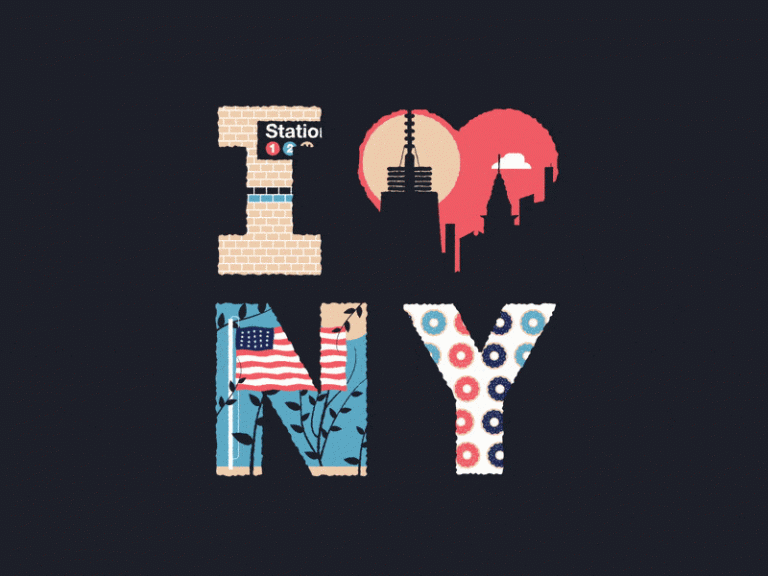 ---
Artik – From Design to Reality
Once you've created a design, don't let it sit on the paper forever! Reach out to Artik. We're a group of designers, screen printers and experienced sales representatives who help turn Canadian's designs into real printed merch.
Custom t-shirts are a staple for us. Just like the I <3 NY shirt has sold millions of shirts, you can put your logo or message on screen printed t-shirts and sell them across Canada.
Printed hoodies are more and more popular each year. We can screen print your logo on zip up hoodies or classic sweatshirts too.
Branded mugs are another popular product here at Artik. We can put your logo on ceramic mugs or other branded drinkware like branded metal water bottles.
Embroidered caps and toques are another top seller. We embroider baseball caps for sports teams and brand cozy winter caps for businesses and events.
Branded bags If you're looking to connect with city-folk and students, try putting your logo on screen printed tote bags or embroidered backpacks.
More ideas can be found at Artik.com or follow us on Instagram for more design stories.