[wpdevart_countdown text_for_day="Days" text_for_hour="Hours" text_for_minut="Minutes" text_for_second="Seconds" countdown_end_type="time" end_date="21-01-2019 23:59″ start_time="1548110862″ end_time="264,1,10″ action_end_time="hide" content_position="center" top_ditance="10″ bottom_distance="10″ ][/wpdevart_countdown]
The clock is ticking…
In a few short months, a team of University of Toronto students will pack their solar-powered car into a crate and ship it to Australia for the race of a lifetime.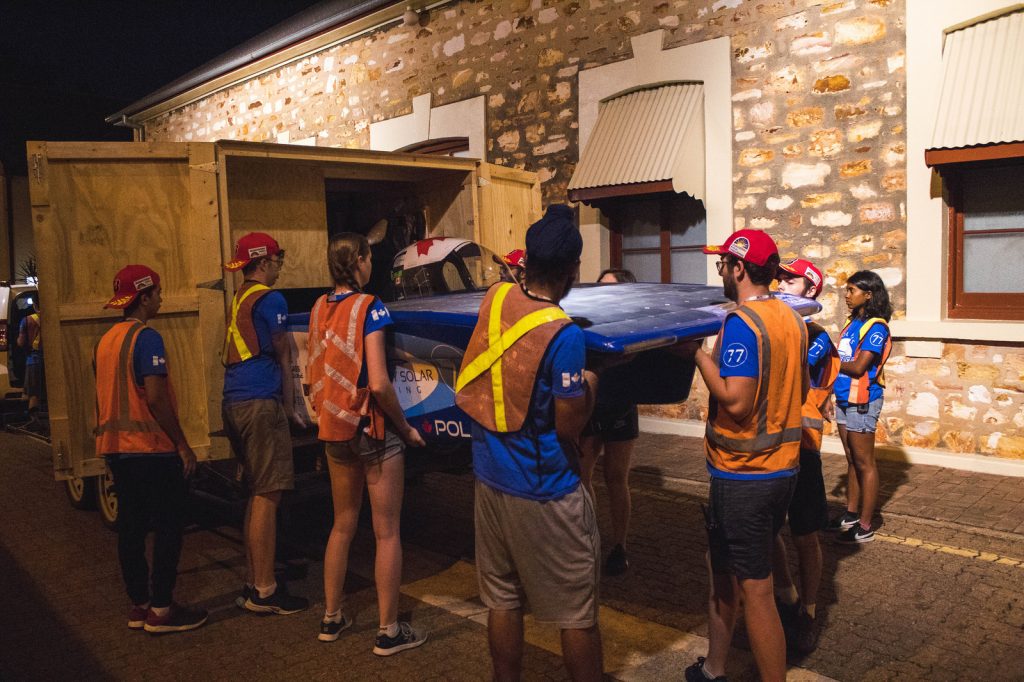 The World Solar Challenge is an intense solar-vehicle race across the Australian outback. Competitors from over 30 nations speed from Darwin to Adelaide, harnessing the power of the sun by day and camping in the desert at night.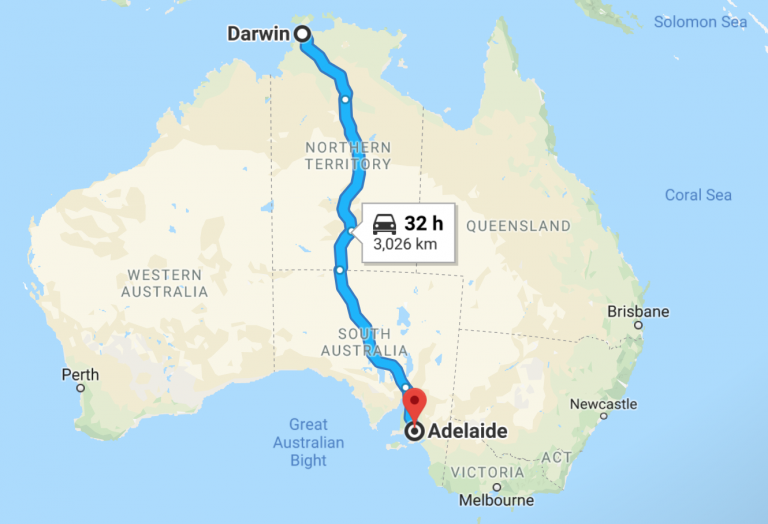 In 2017, the U of T team had a tough trip, pushing through the some of the worst storms to hit the region in 20 years. Despite cloudy/rainy/windy conditions, the car reached speeds of 105 km/h and finished 11th worldwide, #1 in Canada.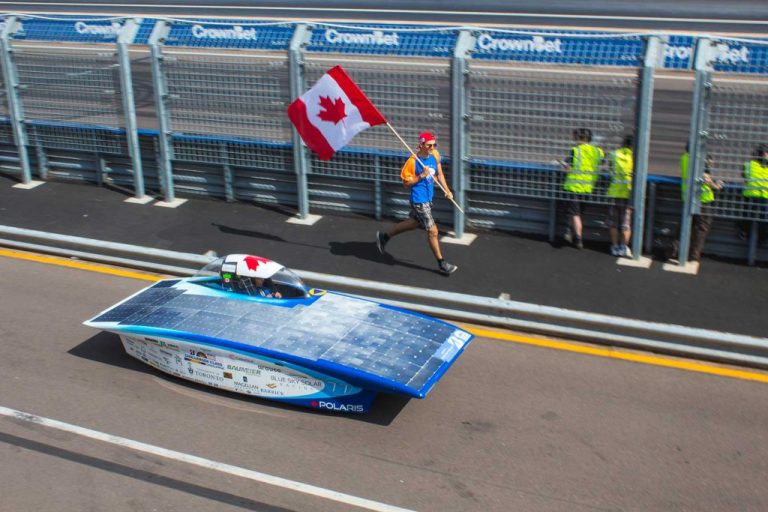 Today, you can watch the new team prepare for Australia on Instagram or their blog. They're redesigning and rebuilding the car, hoping to win the world title in 2019.
We at Artik are proud to work with this incredible team every year, printing t-shirts for their uniforms and cheering them on along the way.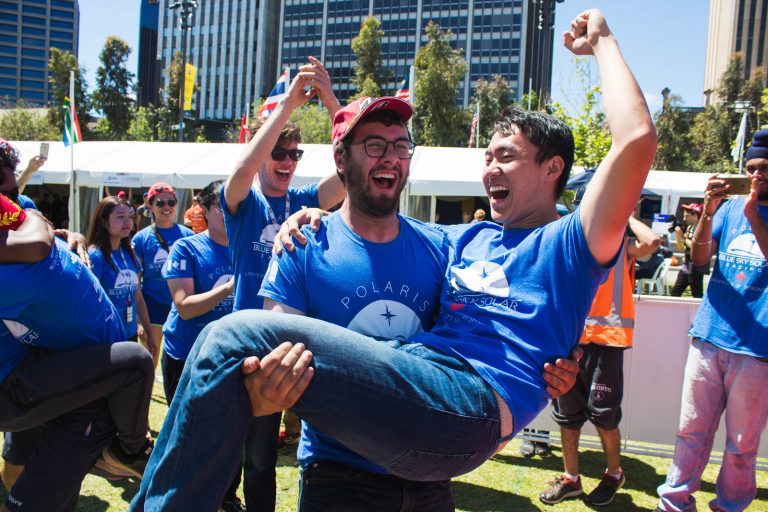 Our team has been through laughter, tears, and countless all-nighters. With many new races to look forward to, several members have taken the initiative to get the ball rolling and gather together a whole new group of ambitious individuals for a new adventure. As for the alumni who are graduating or leaving the team, well… the team never leaves them. Together, we are and will always be the Blue Sky family!
Twenty-two years of solar car evolution:
Designing the team's new embroidered uniforms
This year, Blue Sky Solar Racing designed an alternate version of their uniforms from the bright blue screen-printed shirts to darker embroidered polos. The secondary uniforms are more serious polo shirts that say "we're here to win."
"The polos were meant as a business look that we use at events and publications before the next race," explained Project Manager Hubaab Hussain. These secondary embroidered golf shirt uniforms encourage sponsors (and competitors) to take the team seriously.
We love that the team keeps elements of their brand consistent while changing things up with new creative uniforms each year.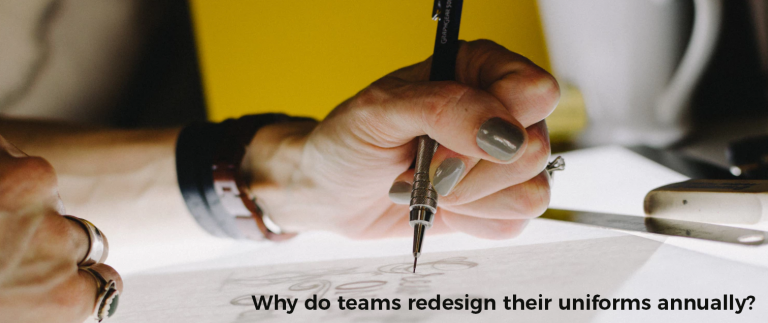 Annual Redesign
Many student groups order freshly designed t-shirts, polos and hoodies annually. Wouldn't it be easier to keep wearing the same uniforms? Yes, but there are some advantages to redesigning:
New students can represent their year and keep their uniforms as keepsakes
Redesigning uniforms allows the new team to express their unique identity
New sponsors and updated event info can be printed on the new uniforms
We enjoy seeing Blue Sky Solar Racing come back each year with new plans, new team members and a passion to drive across Australia in pursuit of the sun.
Watch the race!
Check out this documentary to see their car in action:
More info from the team's website: "University of Toronto Blue Sky Solar Racing is an undergraduate design team that designs, builds and races solar powered vehicles. The team has existed for over 22 years, building 9 solar cars in this time and a 10th one is being built currently.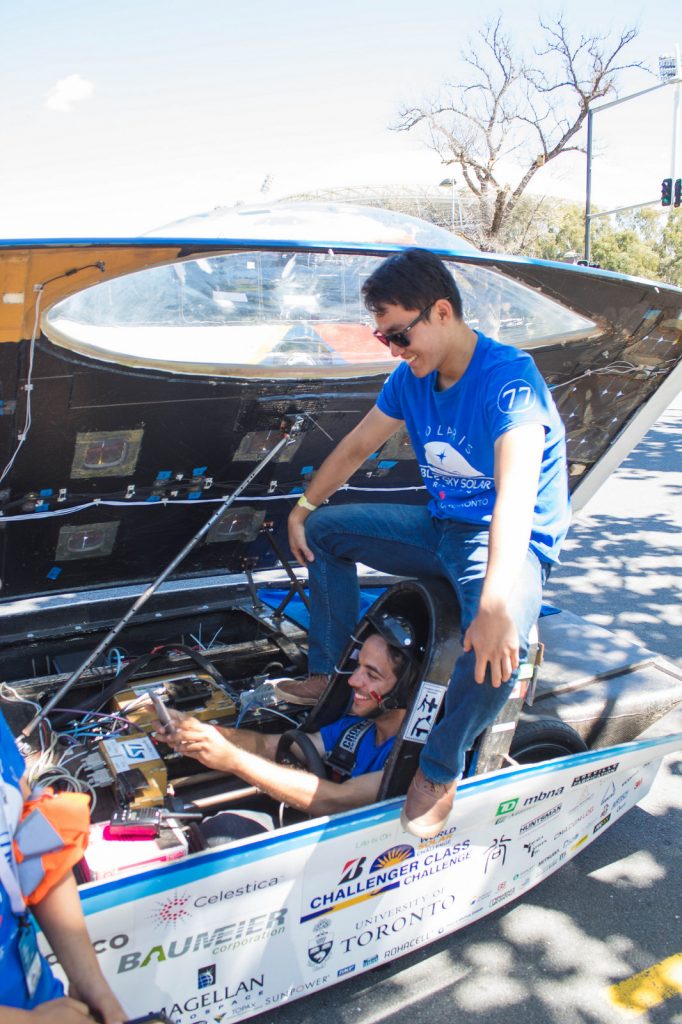 We aim to compete in the bi-annual Bridgestone World Solar Challenge, a 3,000 km endurance race across the Australian Outback. This competition provides the perfect proving ground for the team's latest designs.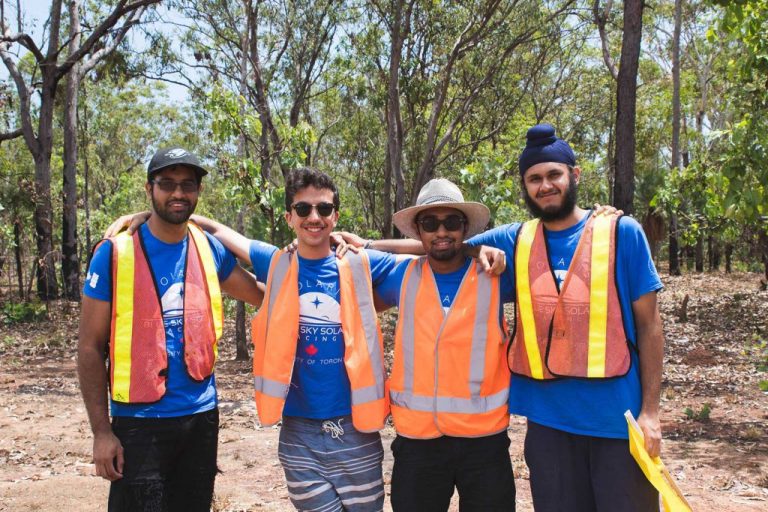 The team reaches many undergraduate programmes including those from the Faculties of Engineering, Arts and Science and Business. When students join the Blue Sky team, in addition to joining one of Canada's top design teams, they are taught industry standard practices and develop skills they will use when they go into their chosen careers.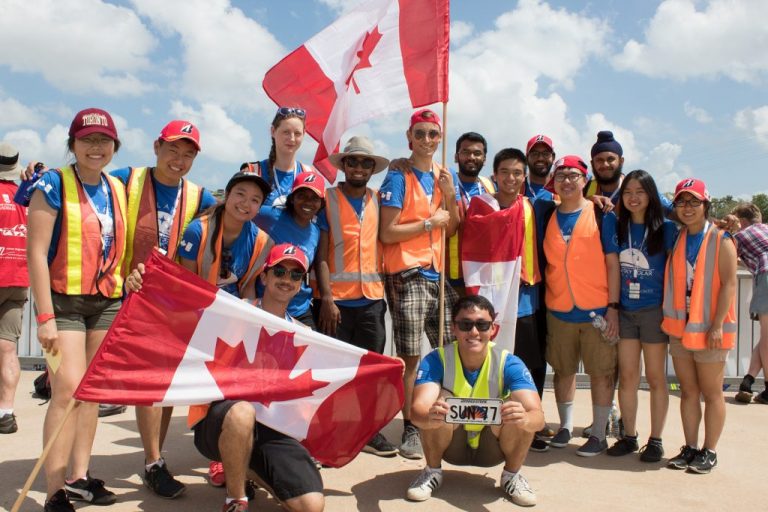 We are proud members of our university community and are excited to help cultivate the next generation of innovators."
Good luck this year! We'll be rooting for you 🙂
If you'd like to be a featured Artik customer, just message us on Instagram or email our friendly staff. We're happy to take photos of your project being made and share it with our followers.