It's early on the first morning of the Toronto One of a Kind Show and the Exhibition Place is buzzing with vendors and organizers setting up their booths. The energy is buzzing and some booths are already set up while others are scrambling to put things together. In a few hours, hundreds of thousands of Toronto customers will storm in, looking to buy some artisanal gifts, apparel and snacks.
These are a few booths who stood out from the pack and attracted crowds and sales:
Tip 5. Free samples always work
Mary Macleod's booth was loved for its approachable design and tasty cookies!
Toronto-based bakery Mary Macleod's Shortbread killed it at the One of a Kind Show. People were drawn in by the smell of shortbread cookies and ended up chatting with the friendly staff who wore custom t-shirts asking "What Cookie are you today?"
Tip 4. A simple booth design speaks for itself
Badaboom Studio and Locomotive Clothing let their work speak for itself
After spending a couple hours in the chaotic convention centre, the booth for Badaboom Studio let me take a moment to relax. I perused the collection of custom lapel pins, embroidered patches and custom tees that had me laughing. The booth was completely open, making it easy to wander in and peruse the pins without pressure to buy.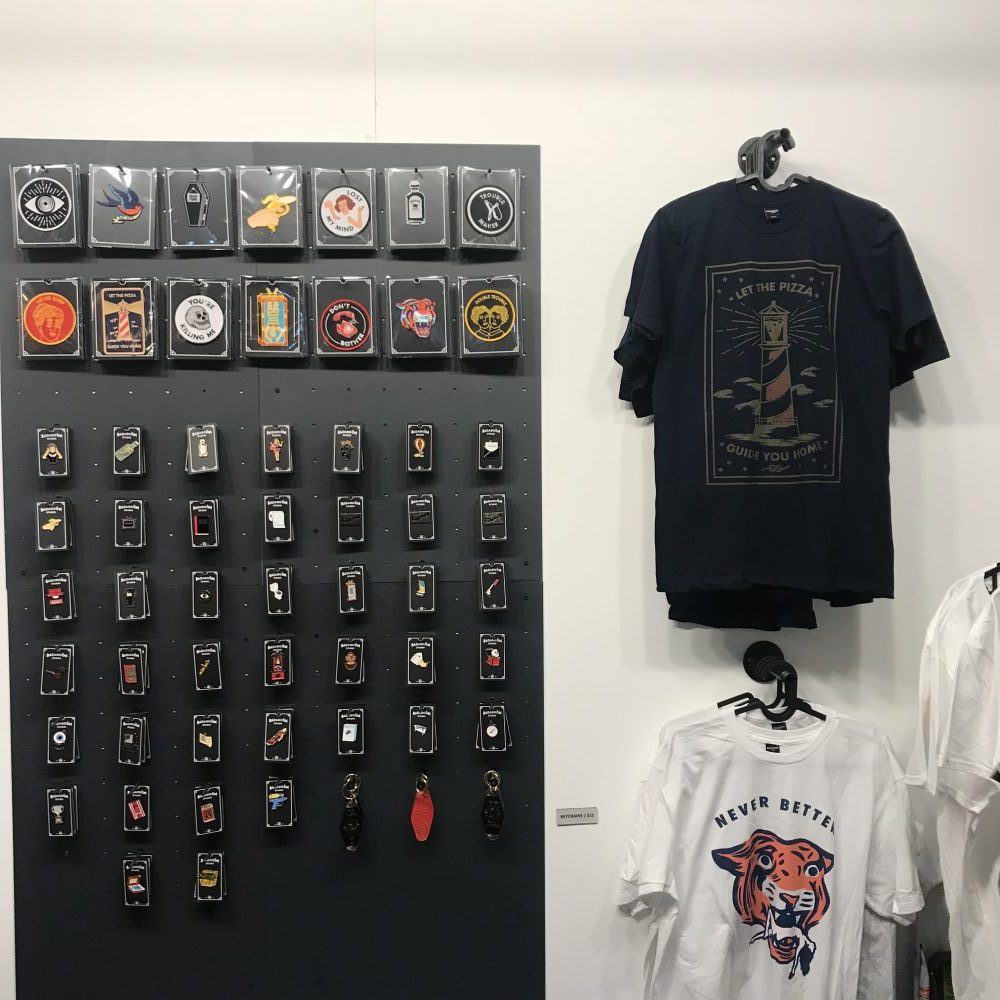 Nearby I found @locomotiveclothing making an impression with their tasteful, minimal booth. The sweatshirts and hoodies they have on sale were my favourites – the muted colours and Canadian designs made me want to go camping. I seriously recommend checking their Instagram out!
View this post on Instagram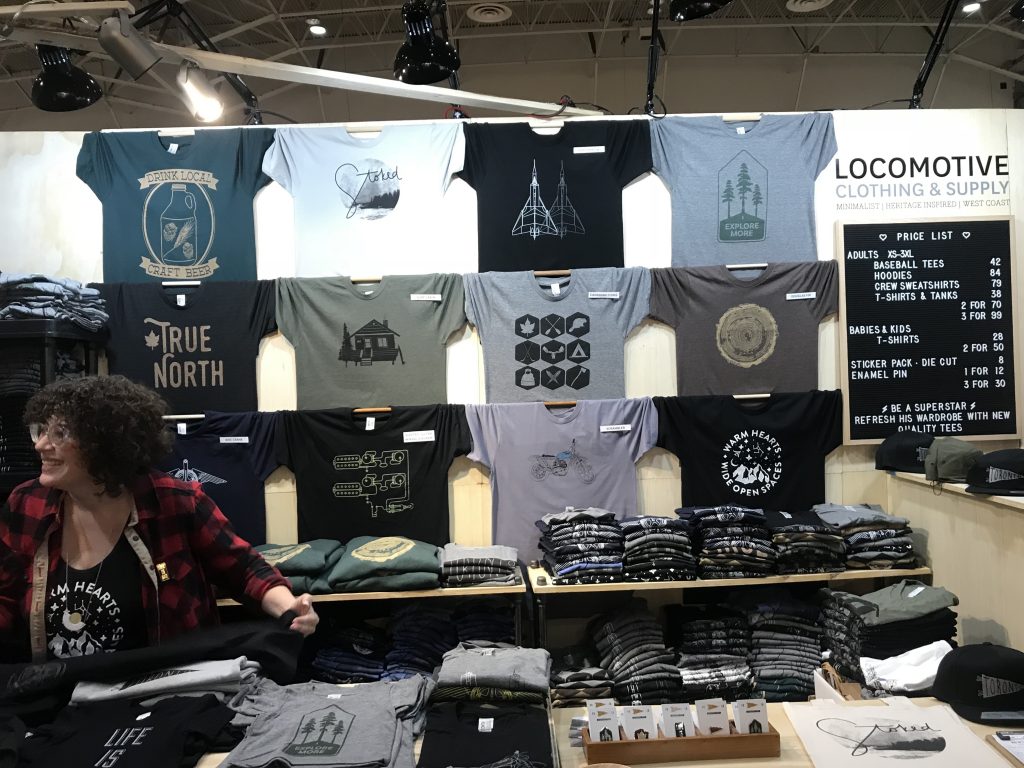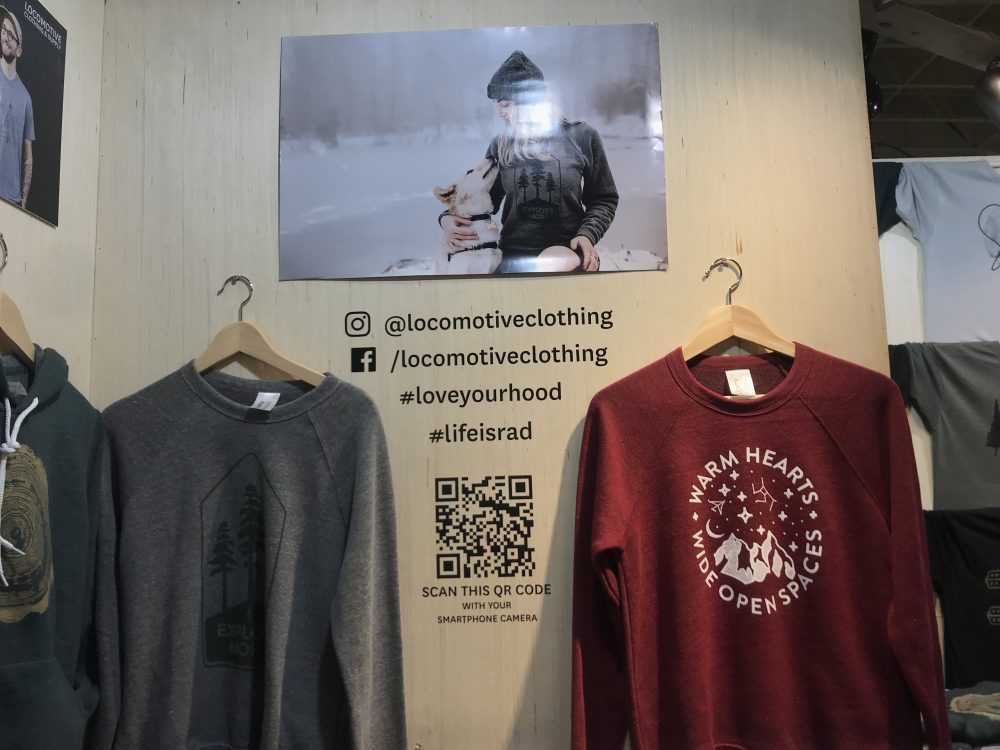 Tip 3. Brand your booth with a colour palette
Companies like Area 91 and Leikey had strong branding that instantly drew me in
The booth for Area 91 was so damn yellow and friendly looking that I couldn't help but look around. Bringing a bit of natural life to the booth made a huge difference and helped sell some planters and beautifully designed objects.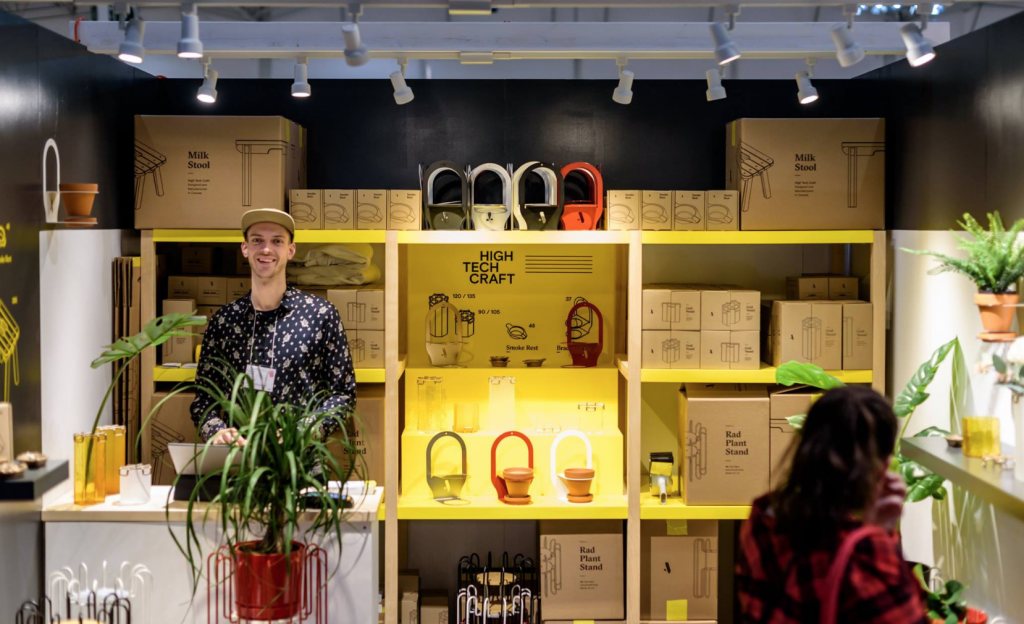 The booth for Leikey Designs was crisp white and blue, inviting you to check out the needle felt stuffed animals. I loved this booth's cute branding and their products are adorable.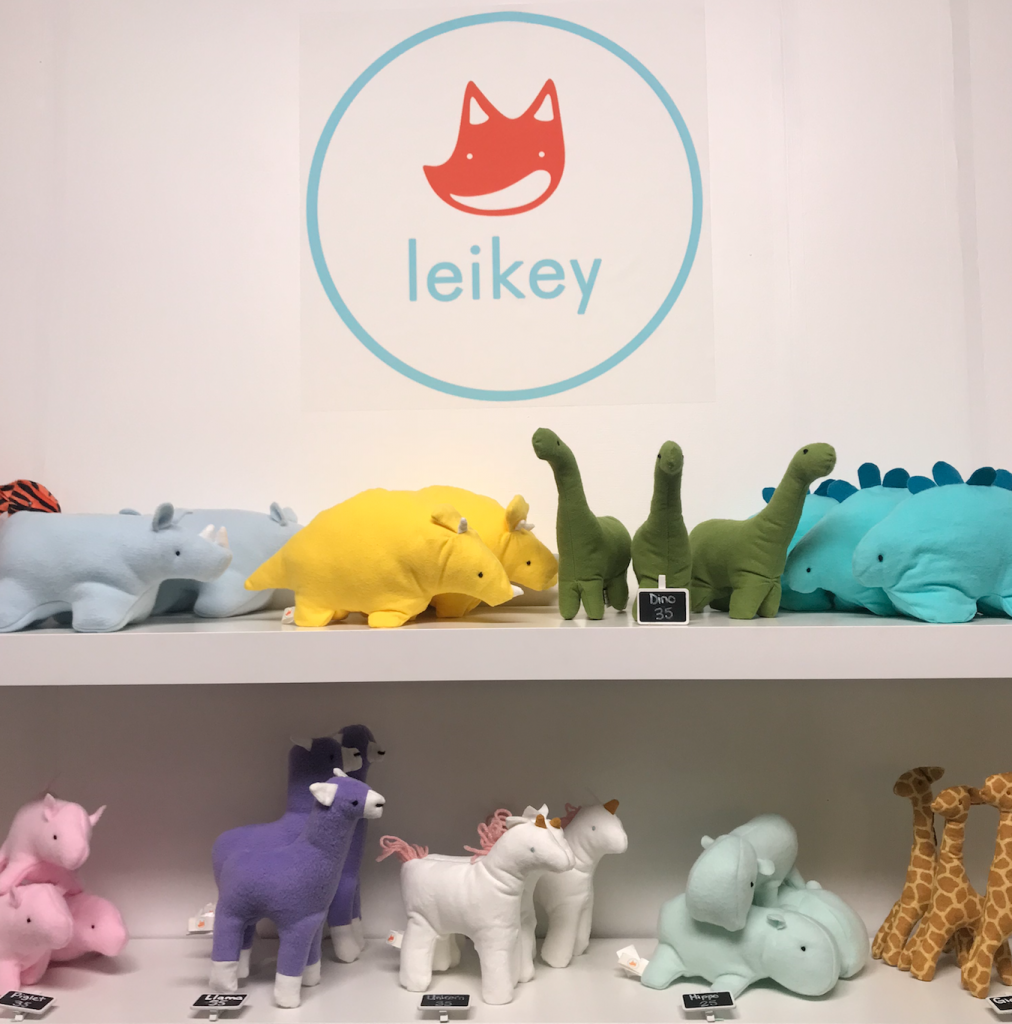 Another strong branding was the pink booth of Marijke Bouchier, a talented artist who attracted extra attention with her bold colour choice. Check out behind the scenes as she painted her booth on Instagram:

Here's a look at the finished booth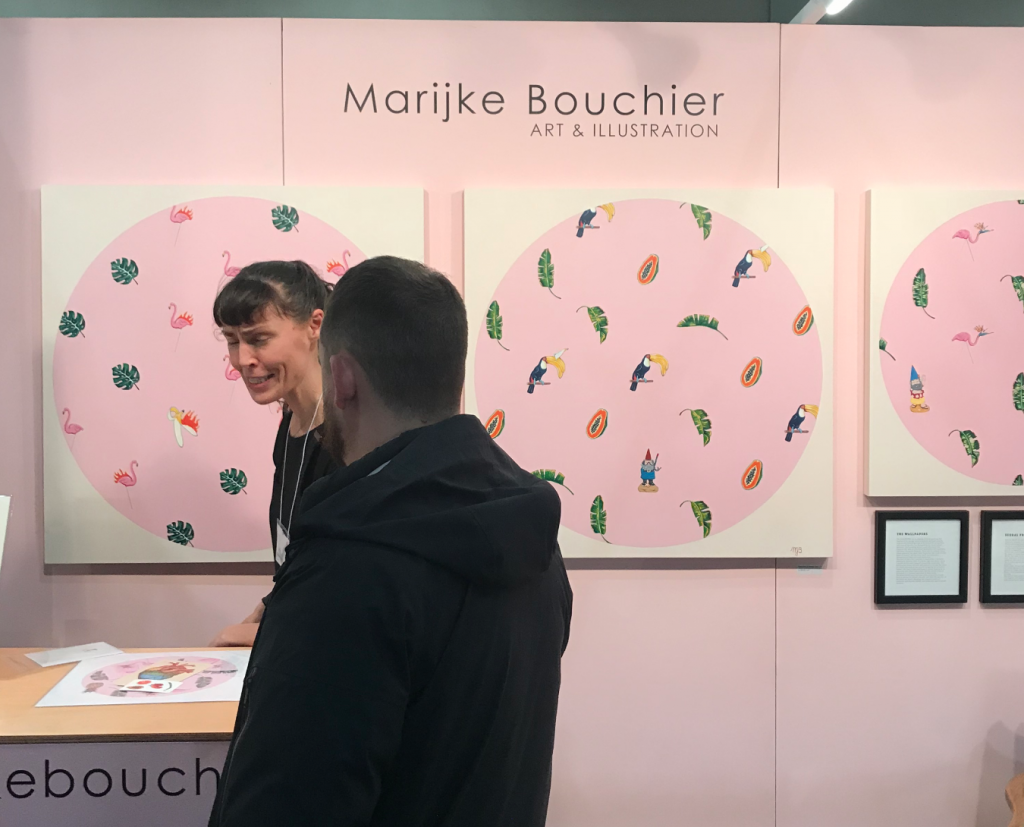 Tip 2. Nice Lighting
Giving your booth a warm glow will attract people (we're basically moths)
Three Quarter Ounce added warm light bulbs and a fluorescent sign, giving off a Brooklyn bar vibe that totally stood out. It's worth the extra effort to make your booth special.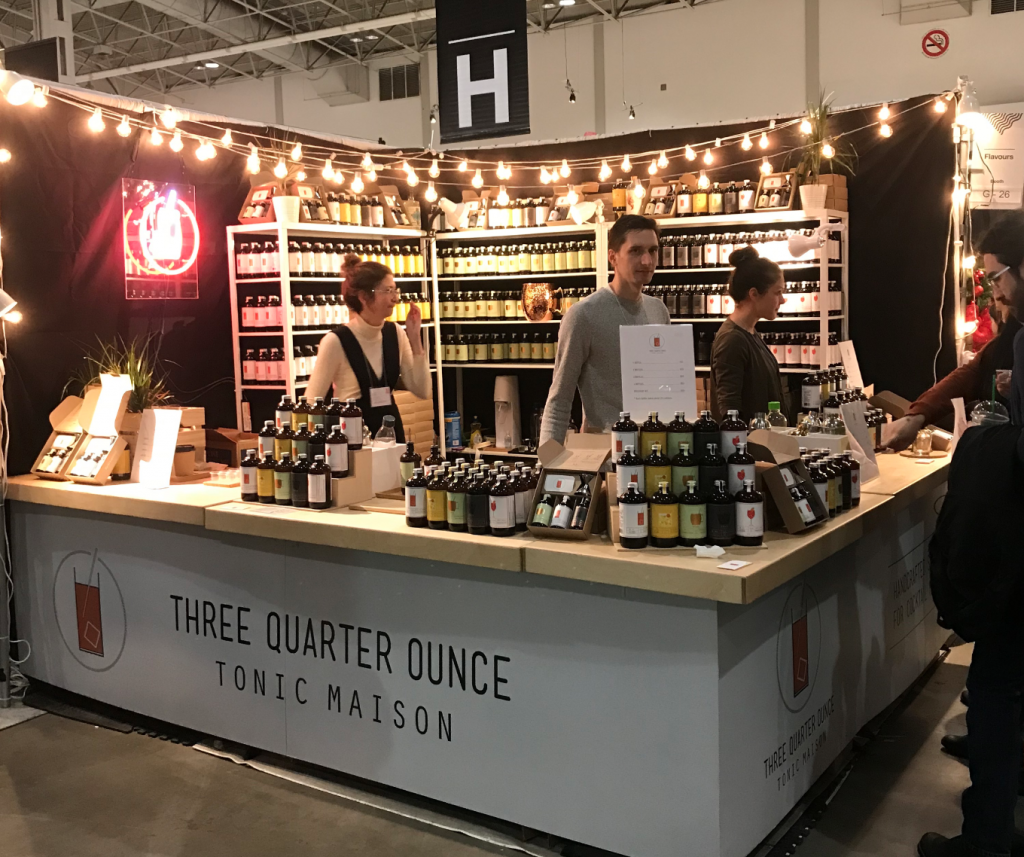 Similarly, check out the booth for Miller and Co. It looks cozy and authentic with warm lights and a few well-crafted touches. This is one of my favourite booths!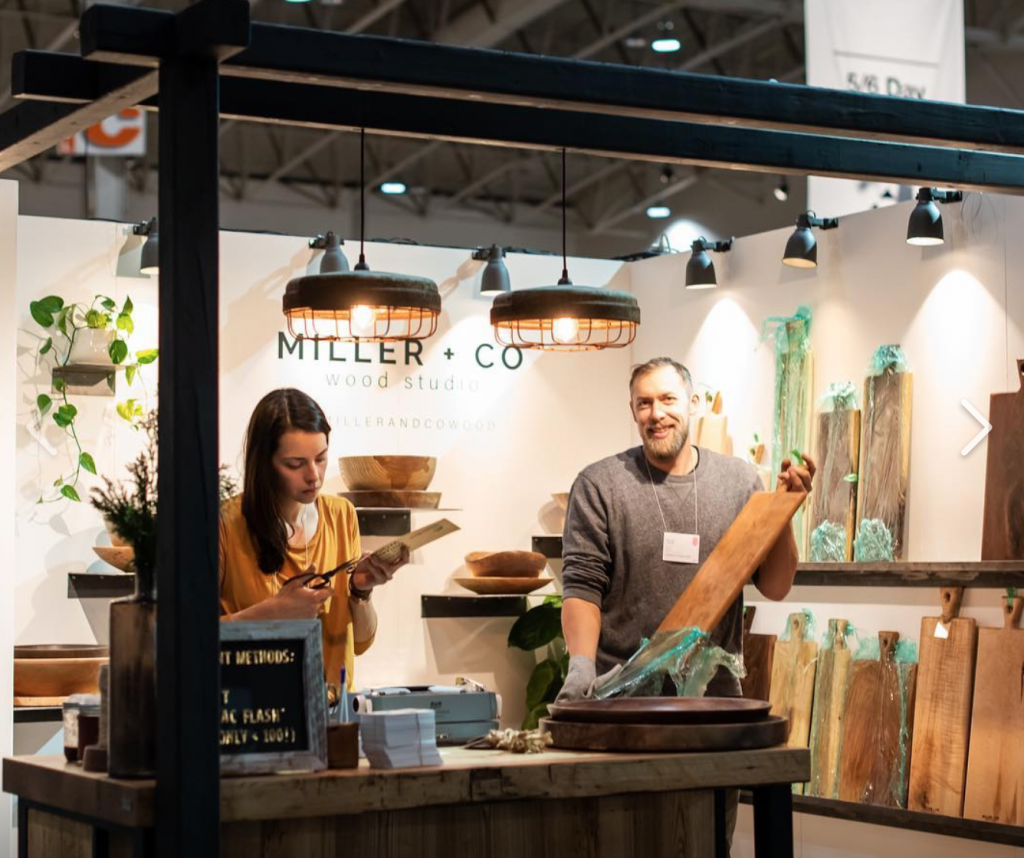 One last example of beautiful lighting comes from Mellifera. Backlighting their honey let it glow like the precious gold that it is. Photo credit to BlogTO!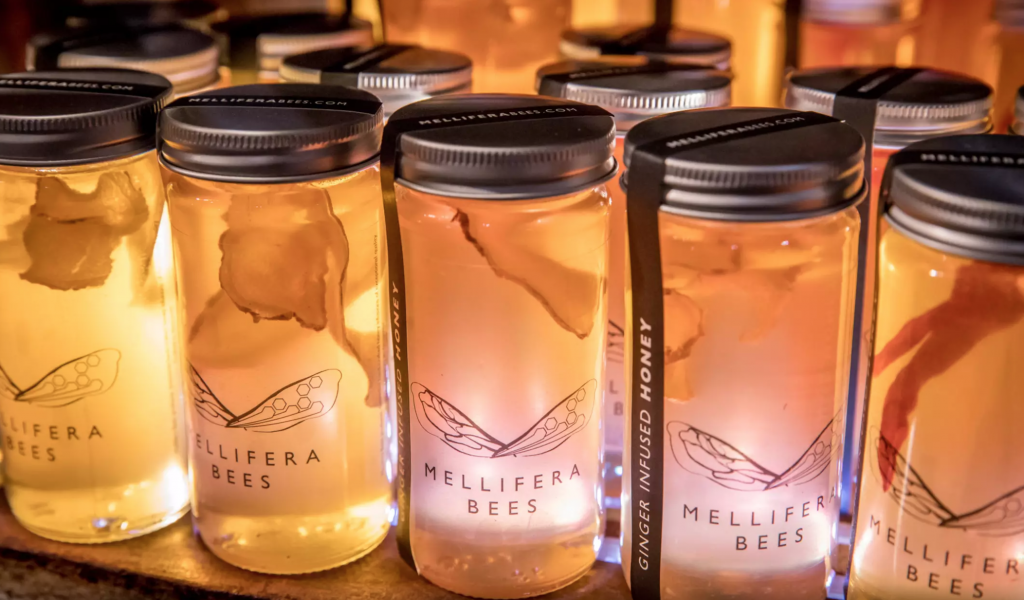 Tip 1. Be Yourself
At a craft show, people want to meet the real characters who make awesome stuff
Walking through the convention, this booth called out to me… literally.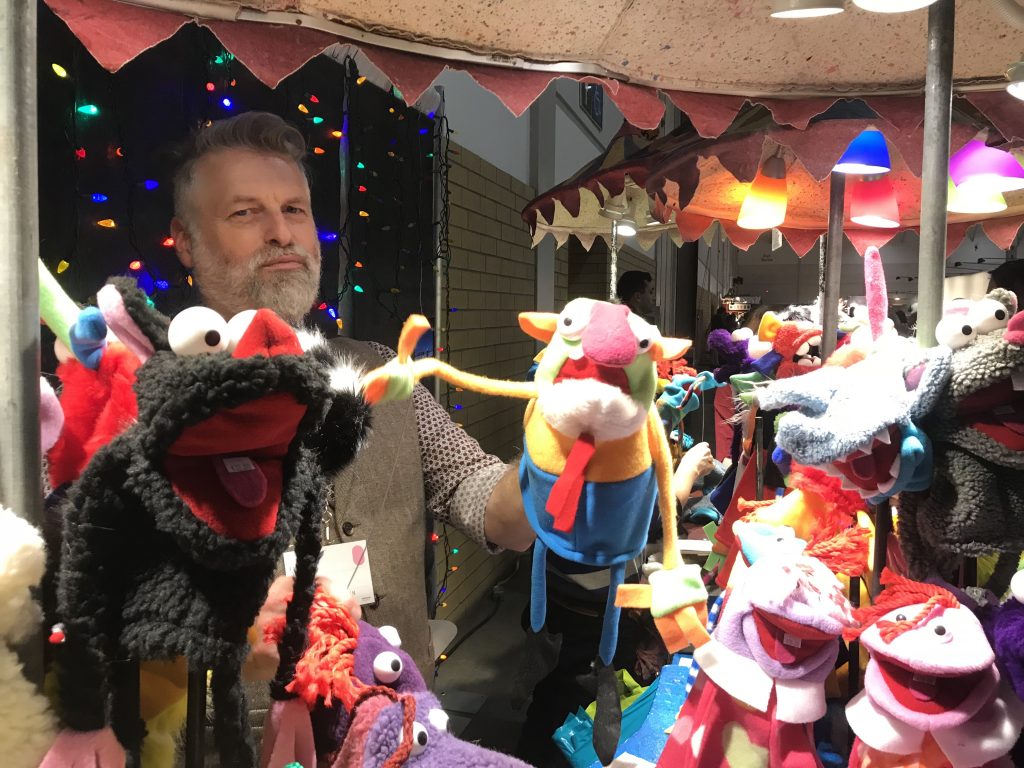 Diabolo Puppets is a passion project of Steven Barkley and his passion shows! He was entertaining kids and adults with crazy characters and silly antics. It helps that his booth had a ton of character itself!
View this post on Instagram
Final thoughts on designing a vendor booth
Whether you're an artist selling your work at a one of a kind show or a company attracting new customers, these lessons are applicable. People are looking for warmth and character at trade shows (and free samples help!)
At Artik, we can help you brand your trade show booth with custom screen printed t-shirts and other apparel like printed aprons and sweatshirts.
We can also print massive trade show banners or fun giveaways like pinback buttons and merch like custom metal lapel pins.
The list goes on and on!
No matter what you're working on, I'll see you at the next One of a Kind Show!