Making environmental choices with your marketing is better for the earth and creates a positive image for your brand – that's why branded eco-friendly products are super popular here at Artik. Not all "green" products are equally good for the environment… Here are a few eco-friendly products that can be custom printed with your design:
Skip plastic bags! Get custom printed tote bags instead
Shoppers across Canada are ditching single-use bags, in fact entire countries have outlawed plastic bags or introduced five-cent taxes which reduce disposable bag usage by 40 percent.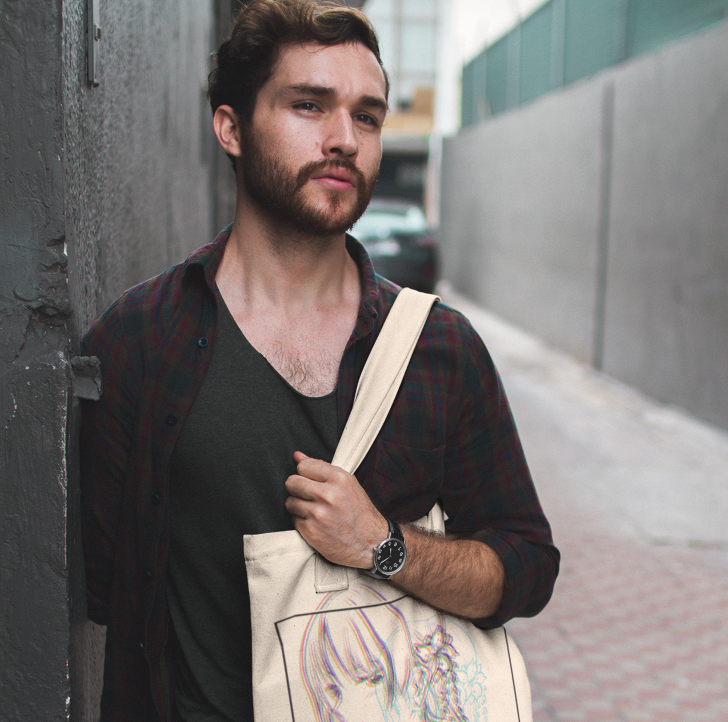 With plastic bags on the decline, reusable tote bags have become the standard. Every time a canvas tote bag is used on a shopping trip or a non-woven tote bag is reused for groceries, less plastic ends up in the trash. It's just a matter of reusing the heck out of these bags to get the true environmental benefit. Though canvas bags look more eco-friendly, non-woven tote bags require fewer resources to produce.
To order your own customized tote bags, choose between our most popular styles and make a standout design. At Artik we've been printing tote bags and apparel since 1985 so our friendly staff can help get you from design to reality.
Put your design on reusable water bottles
You see them at the gym, on campus and in workplaces everywhere… Reusable water bottles have become a top seller here at Artik.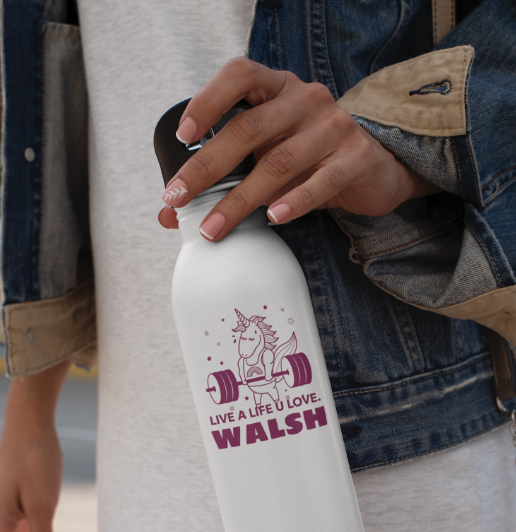 It makes sense! Why spend a few bucks a day on plastic water bottles when reusable bottles are cheaper and more environmentally friendly? We love printing custom reusable water bottles because each time a reusable bottle is used, less plastic ends up in our landfills and oceans. Remember to keep your reusable water bottles as the positive environmental impact only happens after many reuses.
Browse our custom water bottle page to find the style that matches your brand. We've got metal bottles, glass and reusable plastic bottles.
Each material has its benefits: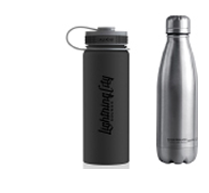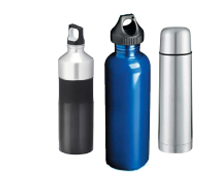 Stainless steel water bottles are incredibly durable. We carry insulated metal bottles that keep your drink hot or cold.
Glass water bottles are simple and attractive. Some styles come with a custom printed rubber sleeve for improved grip and durability.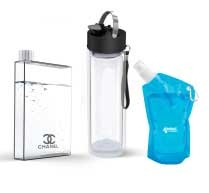 Reusable plastic bottles are affordable and BPA free. They come in a ton of bright colours and unique shapes. The choice is yours!
Eco friendly T-shirts and apparel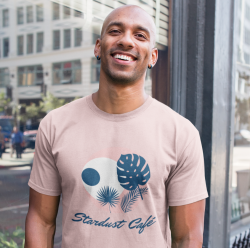 Not all apparel is created equal, we encourage our customers to choose low-impact t-shirt brands who focus on environmental standards. This means less water waste, pollution and energy use.
Custom printed Bella Canvas t-shirts have a lower environmental impact but still feel super soft and fit great. They cost a bit more, but we encourage you to try Bella Canvas tees for your branded apparel. Our other customizable t-shirts are produced by Gildan who have come a long way to improve their environmental impact as well. We also carry this Eco Fleece Sweater by Champion. Created with a bit of recycled plastic, the sweater is still cozy, soft and perfect for custom screen printing.
Choose biodegradable and recyclable cups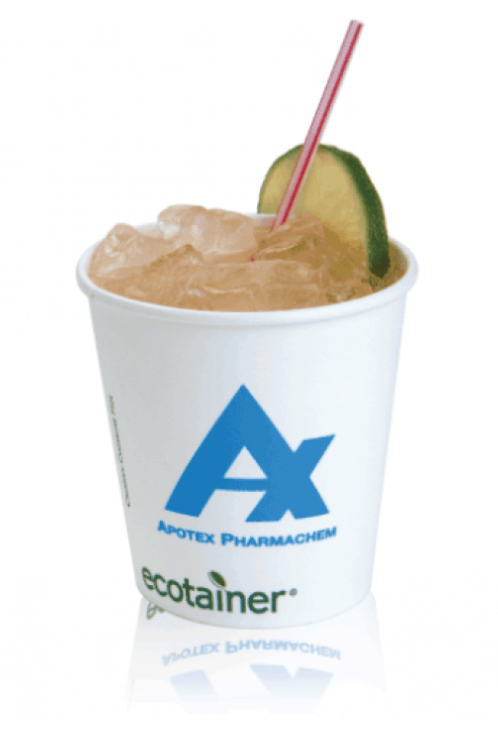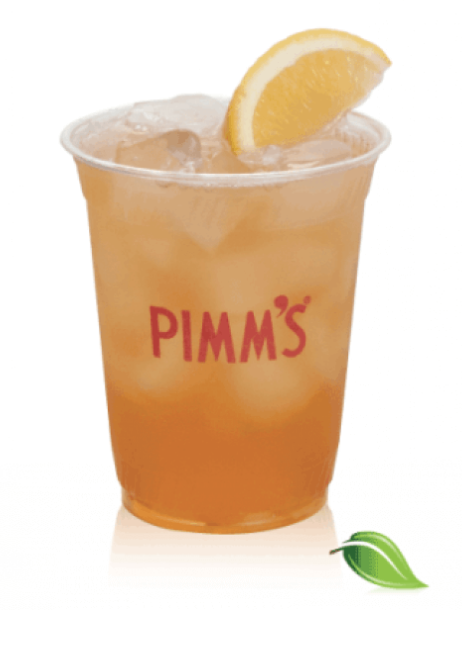 If you're throwing a concert, fundraiser or festival, disposable scups are hard to avoid. To reduce waste, we recommend putting your logo on custom printed biodegradable paper cups or branded recyclable plastic cups. Be sure to let your customers know that those plastic cups belong in the blue bin!
Reusable Straws

Reusable straws can be branded here at Artik, and while they do reduce plastic waste, they are not the perfect eco-friendly product. A reusable steel straw must be reused many times to be more environmentally friendly than a single use plastic straw. So long as you encourage your customers to keep their straws for long term use, stainless steel straws are a environmentally friendly idea.
Recycled cardboard notebooks and eco-friendly pens
If you're looking for custom printed office supplies as promotional gifts, it can be difficult to find quality products that are environmentally friendly. We recommend these recycled notebooks which can be customized with your logo.
We've also added these Eco Jasmine Pens which are made from corn starch! The pens are 80% biodegradable making them an authentically awesome green promotional product. Final thoughts on "Going Green" with promotional products
It's not so easy to reduce your environmental impact while promoting your brand. That's why many companies are accused of "greenwashing" or faking environmentalism.
If you authentically want to help the earth, it means doing research and encouraging your customers to do the right thing. Make the effort and you'll not only create a positive brand image, you'll actually help the planet.