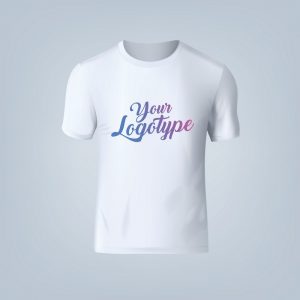 You never get a second chance at a first impression, which is why uniforms are so important to a company's brand and identity. When your small business or retail chain needs to partner with a printer to create and supply uniforms, there are a lot of different factors to take into consideration. This is a decision to not take lightly, as this relationship is the start to providing your group or team with the apparel they need to look their best and represent the physical embodiment of your organization. Finding a provider that can handle the volume you need while still maintaining the highest quality is critical to having an adequate supply with a fast delivery time.
Tips for Choosing a Qualified Uniform Partner
There are some steps that businesses and groups can take in order to streamline the uniform purchasing process and alleviate unnecessary stress for person placing the order.
1. Check out customer testimonials
Find out what other customers have to say about their experience with the company you are considering. These reviews may be posted on the website, social media pages, or general review sites such as Yelp. Were customers pleased with the products used, customer service, and pricing? If there were issues, were they resolved in a reasonable amount of time?
2. Gauge customer service
When you do business with a custom uniform partner, the most efficient process involves partnering a dedicated service representative with each customer. Customers should be able to upload images with ease and move through the site via a relatively smooth experience. If something goes wrong, will customer service fix the problem at no additional cost?
3. Ask about the middleman – or lack of one
If a company commits to performing most of the work in-house, this lowers costs and saves customers money. Having a dedicated space in which to store inventory means customers should receive their orders quicker than if the company goes through a third party. Companies that utilize the most innovative and advanced equipment will be better able to deliver the best product in the quickest amount of time in addition to fulfilling your volume requirements.
4. Find out if there is a satisfaction guarantee
Customers should always know upfront what the process is if they end up being unhappy with the final product. Does the company stand behind its product and work, and provide a replacement product if any errors occur? The length of time that a company has been producing quality custom uniforms will be an indication of their level of experience and commitment to the process.
5. Make sure bulk pricing is saving you money
Bulk pricing has the potential to save a customer quite a bit of money, but only if the company offers a low price. It is worth the time to shop around a bit and compare costs in order to secure the very best price for your uniform needs. When you are doing business with a company, you should know fairly soon into the process how experienced the team is, their response to customers' needs, and how organized they are. Customers should always expect the best possible bulk pricing without having to compromise on the level of service they receive.
Connect with a Trusted Uniform Partner
As a trusted company with the resources required to work with other large enterprises, Artik stands as a provider that can handle your volume, hold stock for your need, provide trusted advice, and perform consistently on every job, no matter your specific requirements. Contact us today to discuss your printing project with one of our experts.