At Artik, we work with some really amazing people. People who are turning their pipe dreams a into real-life businesses, teams and events. We meet people who are designing ambitious video games or taking their garage bands on tour across Canada.
Whether their project succeeds or not, it's inspiring to meet people who are really going for it here in Toronto and across the country.
How do you turn your idea into a reality?
I recommend reading this article from the Harvard Business Review about reshaping the world with your idea. Or check out this post from The Muse. Some key ideas from those posts are below:
Get the idea out of your head!
Pick up a pencil and start sketching. You'll find the act of writing and drawing can start to turn your idea into a real plan (or a real scheme if you're planning something evil.)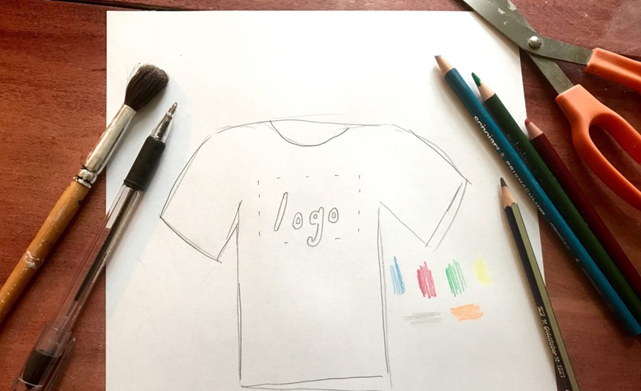 Talk to people, present a bold vision:
People are drawn to ambitious ideas. When Nick Fury started The Avengers he didn't say "it might be nice to get some heroes together and maybe do something good?"
He said, "The idea was to bring together a group of remarkable people, see if they could become something more. See if they could work together when we needed them to to fight the battles we never could."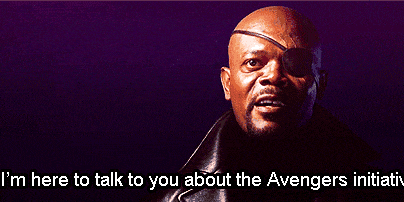 As HBR mentioned, when Marc Benioff launched Salesforce.com in 1999, he used speaking engagements not to pitch his new business, but rather, to evangelize his vision of where the future was headed and bring supporters on-board.
People follow flags and bright visions, so be the source of that vision. Your inspiration and obsession will be contagious, especially if you…
Show people the benefit of your idea:
Don't just explain why your idea is great, think about the benefit to other people.
Even if you're starting an amateur hockey team, don't just say "we should play hockey." Share the positive benefits. You'll be able to get together and do something fun, get exercise and even win some glory against other local teams.
"One executive was able to gain the support of grizzled old maintenance guys who were deeply skeptical of social software when he showed them how this new technology could eliminate a major headache in their day-to-day jobs."
Enrolling people into your project means talking about more than just yourself. Consider the broader impact of your project and share that impact with people around you.
Take action!
Sometimes pulling the trigger and showing that you're willing to put in the work is the best way to inspire people to work with you.
"People may doubt what you say, but they will believe what you do."

– Lewis Cass
This stage is our specialty here at Artik. We show up when you're ready to take action and make a statement to the world. Designing t-shirts for your charity event is a great way to show that it's really going to happen. Ordering aprons and staff uniforms for your catering company lets people know that this isn't just an idea, it's a reality.
Other important steps to take include creating a business plan, starting a website or launching a social media campaign. Don't get distracted in the details, but show people you're willing to break a sweat and start the project yourself.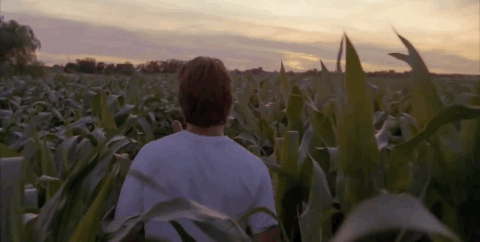 Making it happen this year? Here is how Artik can help:
As I mentioned above, we work with all kinds of businesses, charities and artists across Canada. This gives us some insight into the ways everyone is promoting themselves and making their ideas happen.
The rest of this article will outline some of the latest trends and practical tips for promoting your project in 2019. We're including trendy new ideas and some old-school methods that are still effective in building a brand and getting new customers/followers/fans.
Establish your brand with custom tees
This is a classic idea but it's still super popular!
Custom screen printed t-shirts are popular as staff uniforms for your new business, team uniforms for your sports team or as branded merch for your band or event. Screen printed tees can be bright and memorable or dark and cool. Whatever your style is, artik.com/custom-t-shirts is the place to go. Talk to our staff for tips on making t-shirts that match your budget and fit with your project's unique look.
Sell embroidered beanies and toques
Want to be beloved in the cold winter months? The best way to a person's heart is through their cold head.
Custom embroidered beanies are a super popular idea for businesses, bands and bars in Canada looking to sell merchandise and spread awareness. A cozy knit beanie or toque is always held onto here in Canada where the temperature can drop fast. Create branded beanies and winter toques with Artik.com/headwear/custom-winter-hats-and-toques-toronto and again, speak to our friendly staff for any advice on what designs sell best or which hats are the coziest.
View this post on Instagram
Share your vision with custom lapel pins
Custom metal lapel pins are everywhere right now, and their popularity isn't showing signs of slowing down in 2019. To design your own custom lapel pins for your company, check out this page: Artik.com/all-promo-products/promo-items-f-to-m-toronto/custom-lapel-pins-toronto
Our lapel pins come in a ton of different styles so watch this video we made to clarify the confusion.
View this post on Instagram
Getting custom socks is a popular trend for 2019
Custom printed socks are another hot product. If you're in Toronto, you can visit stores devoted to selling just printed socks! They have thousands of unique designs making socks the perfect unique gift, why not make custom socks as merchandise for your project? Socks are comfortable and extremely memorable. To design your own custom printed socks in Toronto, check out this page: Artik.com/apparel/custom-socks-canada
Order other screen printed products
Screen printing is a really cool process that goes beyond the custom t-shirt. We can put your logo on tote bags or sweatshirts and sports uniforms. Check out this page to read more about how we screen print.
Or talk to our expert staff for guidance, we take pride in creating top quality screen printed apparel that other shops just can't rival.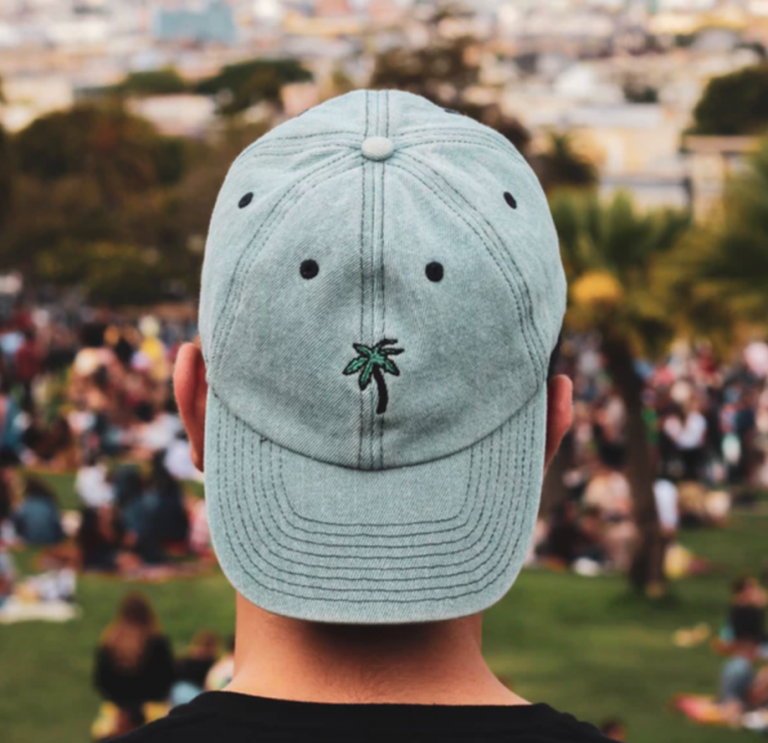 Classic Embroidered Baseball Caps
Winter toques are great for half the year, but what about the warmer months? Flexfit Baseball caps can be embroidered with your logo or creative design. The sky's the limit with embroidered baseball caps, our Toronto embroidery experts create embroidered baseball caps that don't just look and feel great, they stand the test of time. If you're thinking of creating a custom promotional product that will last, custom embroidered baseball caps are the way to go! Check out our full selection of baseball caps here: Artik.com/headwear

Lanyards and name badges are surprisingly popular:
Planning on making custom lanyards for an event, trade show or school? How about badges for your business or medical facility?
At Artik, we try to simplify the process of ordering custom printed lanyards, from pricing to adding your custom design, we work hard to be friendly, helpful experts you can come to with any questions. Our selection of custom printed lanyards can be found on this page: Artik.com/all-promo-products/promo-items-f-to-m-toronto/lanyards
If you need custom printed or engraved badges, Artik has your back there too! We print badges and name tags for some of Canada's largest schools and institutions. Check out our custom name badge page for guidance on ordering the right style of badge at the right price.
Making Custom Sports Uniforms
Customized sports uniforms are ordered all the time by hockey teams (obviously) but also businesses, charities and local events. Sometimes it's for the company sports league or a sponsored local team. Since we opened in 1985, we've been individualizing jerseys for baseball, basketball, soccer, football, volleyball, rugby, cycling and other sports teams (bowling anyone?).
Check our custom sports uniforms page for our full catalog and talk to our friendly sales representatives for help placing your order. We can put your design on the front, the sleeves and don't forget individual player names and numbers on the back of your custom printed sports uniforms.

The Thing About Branded Pens
Custom pens are a classic promotional product that companies, but are they effective? Research says yes.
Pens are one of the most popular promotional products in Canada, ranked up there with USB sticks and expensive electronic promo gifts, for their price you can't beat pens as a promo product. You'll find branded pens in offices, tradeshows and sales events across Canada and we'll bet some of the branded pens you've used were made right here at Artik. Spread awareness of your company with branded pens and you'll be seen on the daily by office workers and students who are getting things done.
Ordering custom pens is a matter of finding the style and budget that match your needs and finding a trustworthy supplier to add your logo or message to the branded pens. We at have worked hard to earn trust in the industry. We won't try to upsell you to the fanciest pens, our team will point you towards the custom promotional pen that works best and looks best for the price.
Check our custom pen catalog and design your custom pens online here: Artik.com/all-promo-products/promo-items-n-to-z-toronto/writing-instruments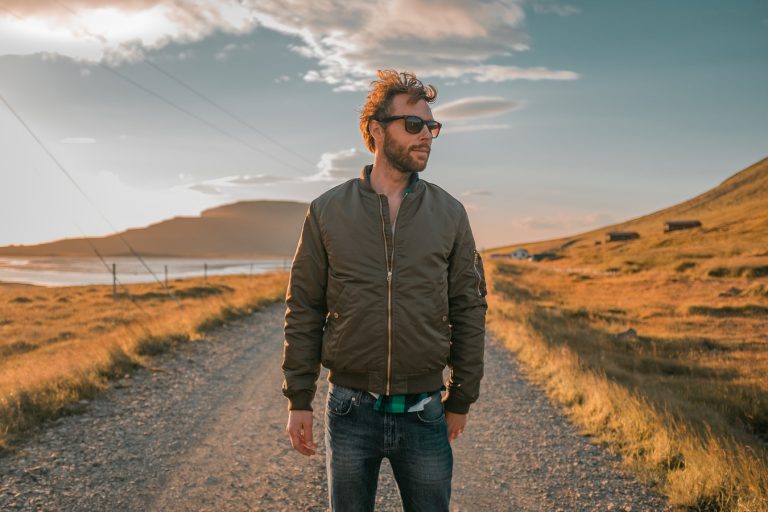 Customize some fall or winter jackets
Embroidered jackets and winter coats are a super high value promotional apparel piece that can be used as merchandise or a staff uniform for outdoor use. At Artik, we've selected the coziest, coolest looking coats on our custom embroidered jackets page. These jackets are perfect for embroidery, just send us your design and we'll get started!
See all of our awesome embroidered jackets on this page: www.artik.com/apparel/jackets and create something both warm and fashionable!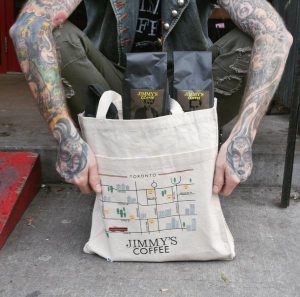 Personal Favourite: Screen Printed Tote Bags
Tote bags are incredibly popular, they look great and they sell really well! There is no difficulty choosing the right size as tote bags are one-size-fits-all and they're affordable. Can you tell I have a big crush on custom screen printed tote bags?
When you're designing your custom screen printed tote bags, consider who will be carrying it and why. The Toronto Library has a selection of beautiful book inspired tote bags that let people show their allegiance to the library system while raising money. When designing your tote bag, get creative and be inspired by the bags and screen printed artwork that speaks to you.
We've got your back in 2019 🙂
We want to hear all about your latest passion project and we're here to help you succeed. Bringing your idea to reality is what we do. Message us on Instagram/Facebook or email info@artik.com and we'll help make it happen.
About Artik:
If you're running a business, group, team or charity in Canada, you've probably already heard of Artik. We opened our doors in Toronto in 1985, printing and embroidering products for all the movers and shakers in Canada over the last 30ish years.
At Artik, our thing is printing and embroidery – every year we grow with new employees and print machines, this isn't just because we're awesome, but because Canada is growing. People are marketing and creating their own weird projects and we're right there to help, every step of the way.