In 1985, we opened our doors here in Downtown Toronto, Canada, and since then it has been an exciting ride. We've grown from a tiny startup into one of Toronto's most popular printing businesses. As we've moved into larger buildings, hired more employees and purchased better printing machines, we have always stayed true to our ideals. Every employee at Artik is dedicated to satisfy our customers with the best promotional products, fair prices and friendly service. Google.com
You can send us your ready design/art or contact us for help. Whatever method you use we will make sure your project is successful and that you have a great experience dealing with us. We are fully committed to you and your project.
Experienced Team
Since 1985, we've perfected our screen printing and embroidery processes. Artik Printing Team delivers quality custom products on time.
Great Reputation
We're proud to get positive feedback from our thousands of customers. At Artik, we do most of our work in-house to lower costs and save your money.
Friendly Sales Reps
Contact Artik and a friendly sales rep will answer your questions and help you place an order. Your dedicated sales rep will be by your side until the products are in your hands with full satisfaction.
Satisfaction Guaranteed
We are confident in our team and stand by our work, that's why we offer our Satisfaction Guarantee
Our Community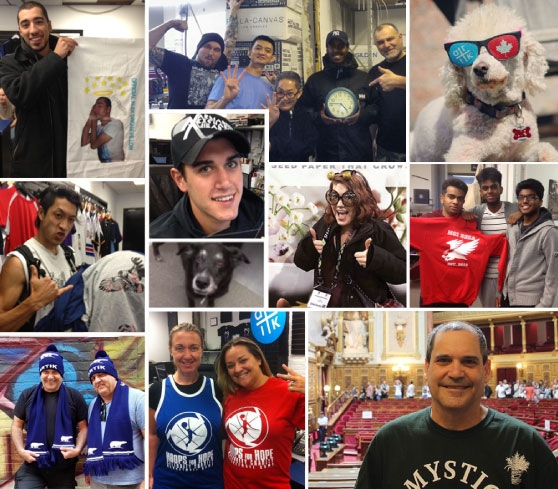 314 Adelaide St. East, Toronto, Ontario, Canada M5A 1N1
ARTIK