Customizing t-shirts has become popular in Toronto, with people cutting unique shapes into the tees, adding beads and accessories and doing t-shirt screen printing from home.
When summer comes around, Toronto gets outside and the t-shirts and tank tops are pulled from closets. We really enjoy these few months of sunshine, check out how we're soaking up the sun with custom printed t-shirts in Toronto.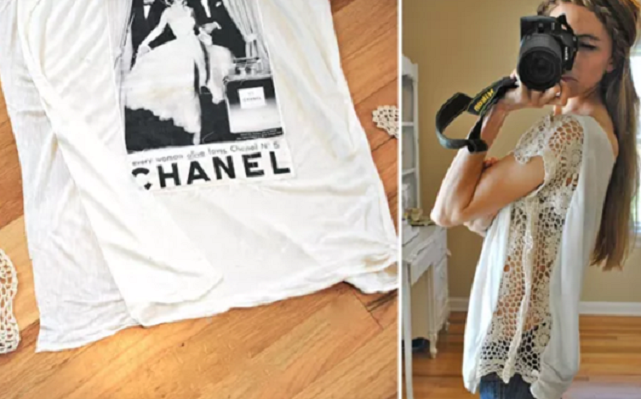 This side crocheted tank top lets you breath easy on a hot day mid-August, you can find instructions to make this DIY tank here: http://www.trashtocouture.com/2012/03/diy-crochet-trim-seam.html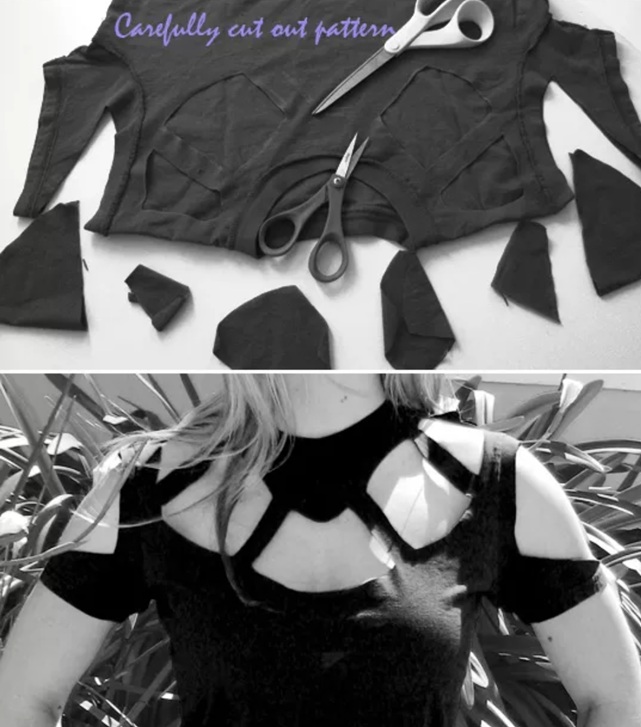 You can customize a regular Gildan, American Apparel of Bella t-shirt with your own patterns and shapes, just don't be surprised by the Picasso-esque tan lines. Find more instructions here: http://www.lovemaegan.com/2010/05/gucci-inspired-cut-out-t-shirt-diy.html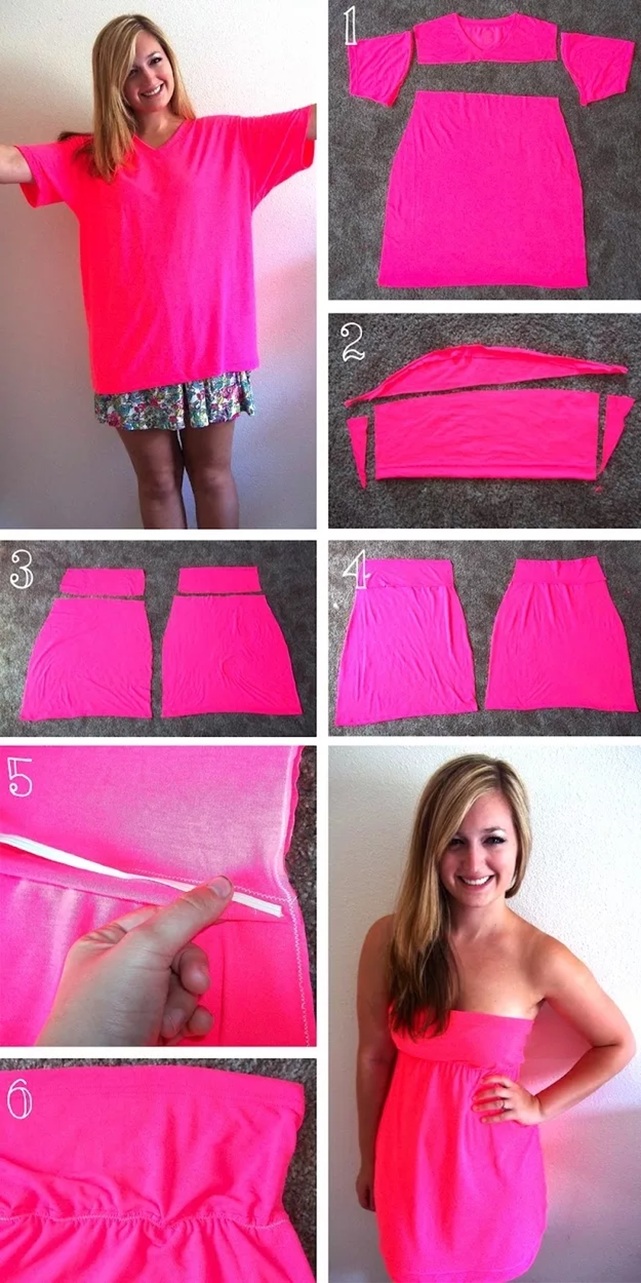 This simple dress was constructed from a large tee. This is a really creative way to turn your pyjamas into a breezy dress or skirt, find instructions on this website.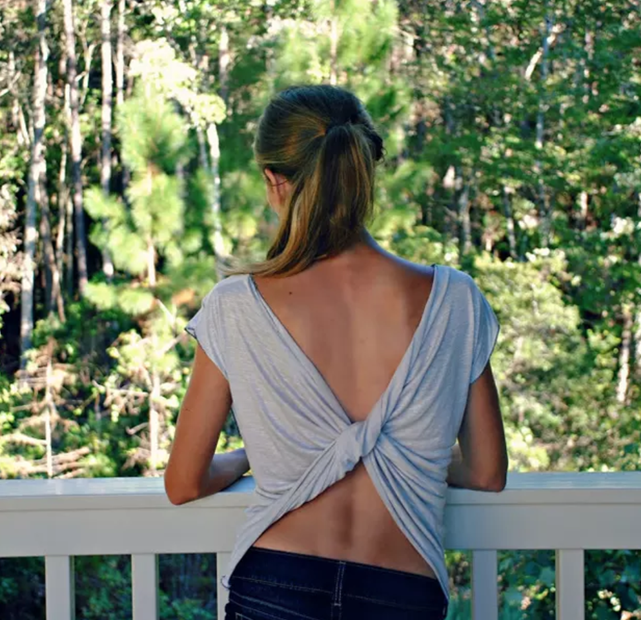 This twisted tee looks elegant and breathes easy.  Find instructions to make this customized tee. You'll find instructions to make this custom tee here: Twisted T-Shirt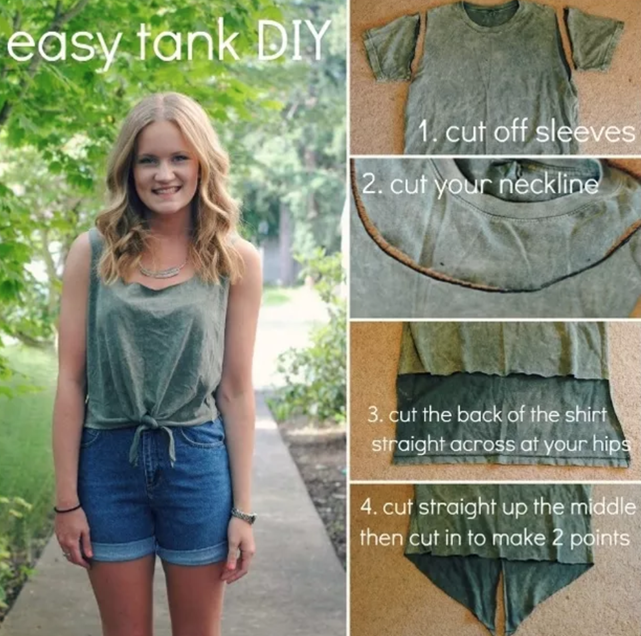 Make this simple tank out of a t-shirt, perfect for the baking hot streets of downtown Toronto. Instructions to make this DIY style: summer tank top.
Customizing T-Shirts with DIY Screen Printing Gear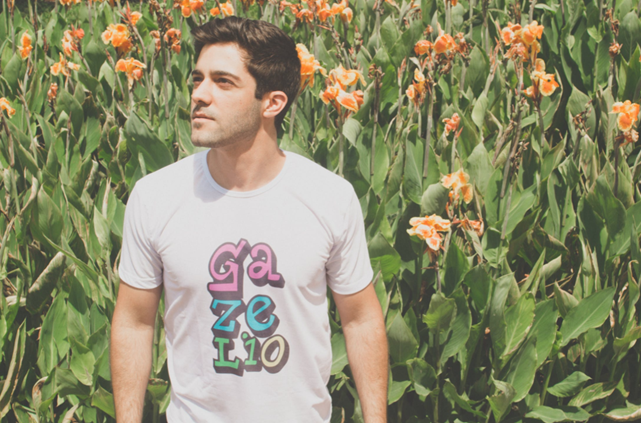 Screen printing custom t-shirts from home is possible to do here in Toronto, there are tons of art supply shops with home screen printing supplies. It may be messy, but you'll see a ton of people around town, on campuses and in coffee shops and restaurants sporting t-shirts that they designed and hand-crafted.
These shirts may not be perfect but they're crafted with so much love and care that they look awesome! Just be careful to follow instructions on washing or you may end up with ink on your other clothes after a run through the laundry!
The Spirit of Home Made Tees
These days everything is produced en masse and often bought online. The personal relationship we have with our clothes is diminished and our sense of agency in our appearance is sadly diminished too. That's why it's so awesome to see people custom printing, sewing and cutting t-shirt in Toronto. It may seem like a small thing, but these people are reclaiming their natural ability to craft, create and look unique.
At Artik, we've been printing t-shirts for over 30 years and that experience of turning a blank canvas into a unique design is such a thrill we suggest everyone put it on their bucket list. Even tie-dying shirts at camp or cutting a t-shirt into a sloppy tank top can be your way of creating your own apparel.
If you've got more customized tees ideas, I'd love to see them or hear about them in the comments.