At Artik, we print custom t-shirts for a ton of film and tv production companies in Toronto and across Canada. I love seeing a t-shirt fresh out of our shop and onto the set of a new show or movie. Of course, Toronto and Vancouver rarely play themselves in film, but it's still cool to see our work!
One great example where Toronto actually was Toronto in a movie was the Scott Pilgrim film. It was a 2010 film adaptation of the comic books /Scott Pilgrim vs The World/. With it's video game/comic book style and it's focus on Toronto landmarks it became something of a cult hit. We were super proud to screen print some of the t-shirts that Michael Cera and the cast wore on screen 🙂
The Screen Printed T-Shirts of Scott Pilgrim vs. The World
We didn't print all of these tees, but we did some. Read more and find links to purchase in this ridiculously thorough article.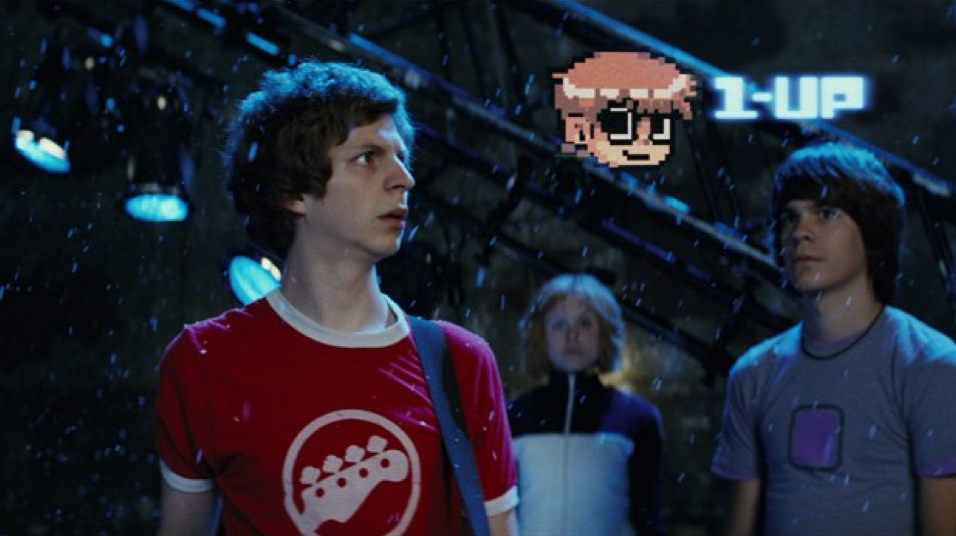 The red bass t-shirt is actually a design from that rhythm game Rock Band. I love the way the white pops out of the red design with those white rings on the collar and sleeve.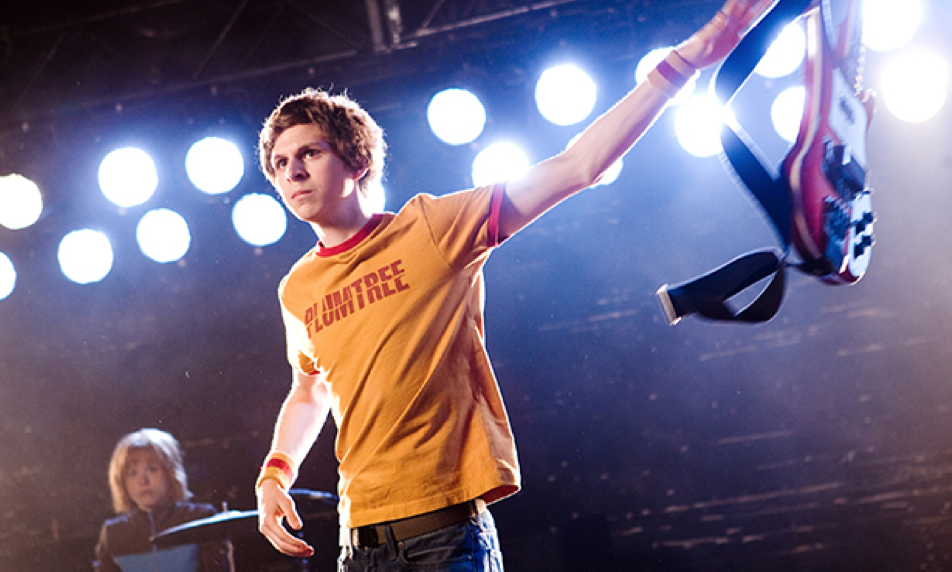 Again with the red screen printed design popping on the ringer t-shirt! Plumtree was Canadian band who wrote a song called Scott Pilgrim which inspired Bryan Lee O'Malley (the author of Scott Pilgrim) to name his main character Scott Pilgrim. It's all connected!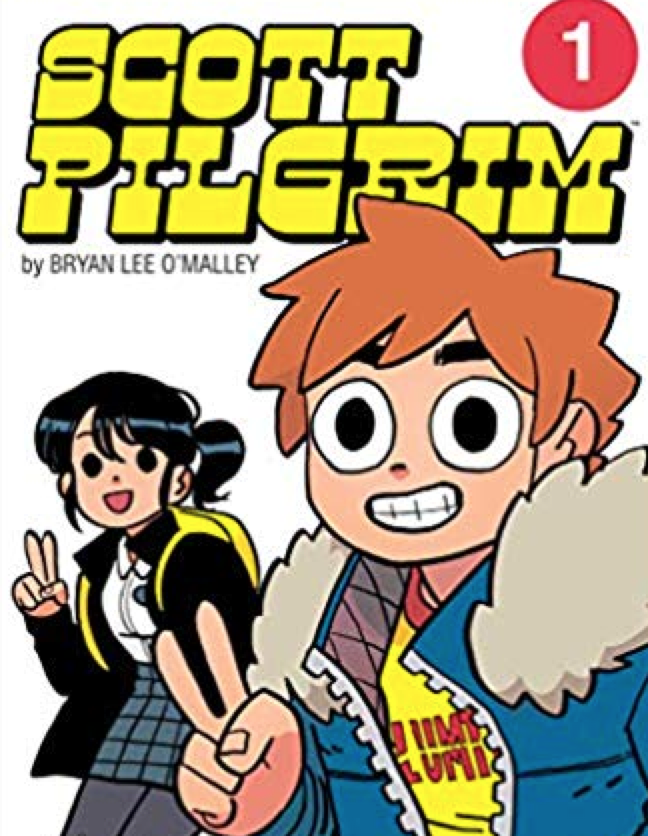 Here's Scott wearing the Plumtree shirt on the cover of the first Scott Pilgrim comic.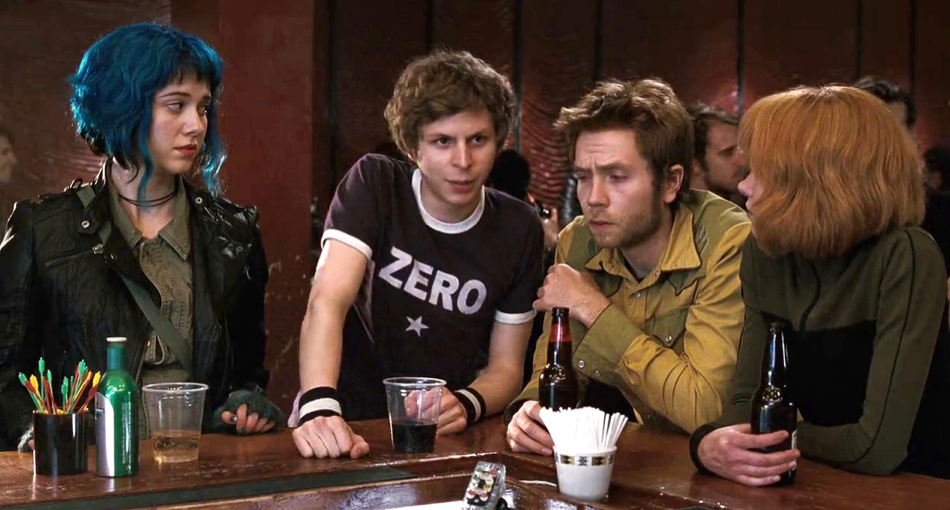 This ZERO shirt is inspired by Billy Corgan. Read the backstory here. It's funny, the costumers for Scott Pilgrim vs The World must have been obsessed with ringer tees. Every design was custom printed on a ringer for the film.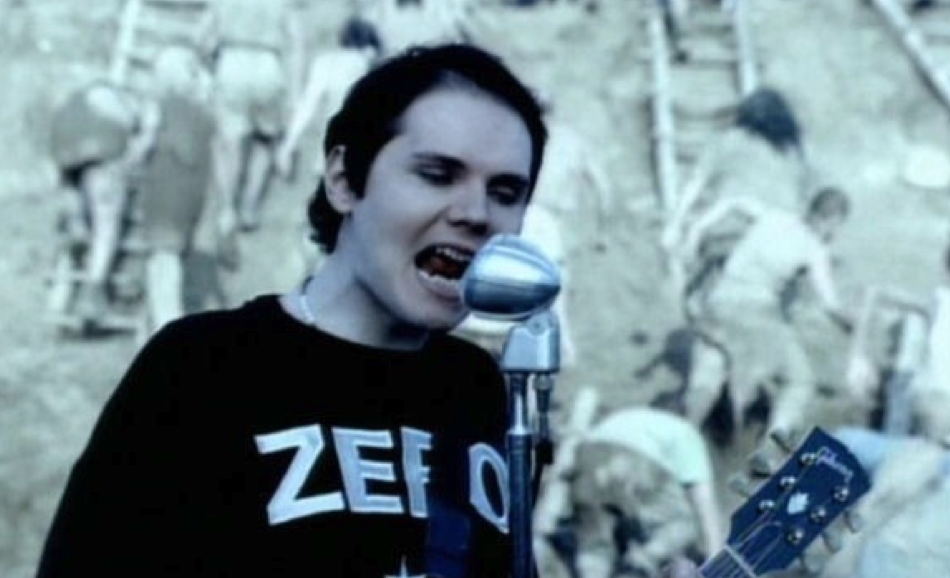 Here's Billy Corgan of The Smashing Pumpkins wearing the ZERO shirt that would become a hit.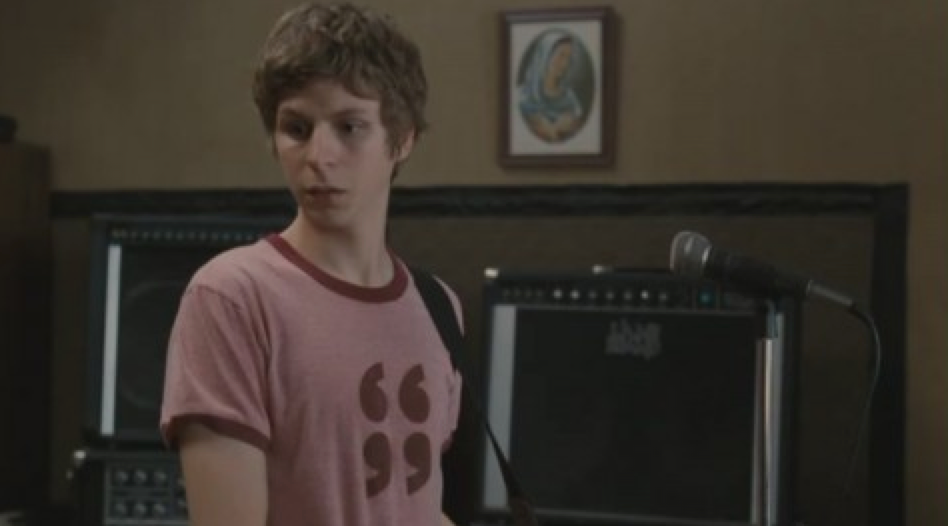 I don't think this "air quotes" printed t-shirt is a reference to anything, but I'm probably just out of the loop.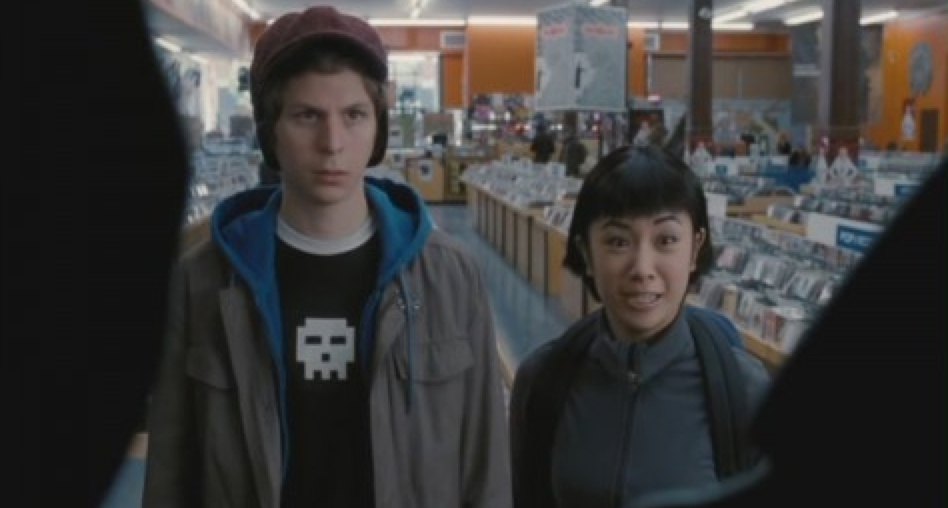 These pixelated skull shirts caught on and sold well after the movie came out. I'm just noticing they're at Sam the Record Man. Gosh Toronto has changed a lot since Artik opened here in 1985. So much cool stuff has closed!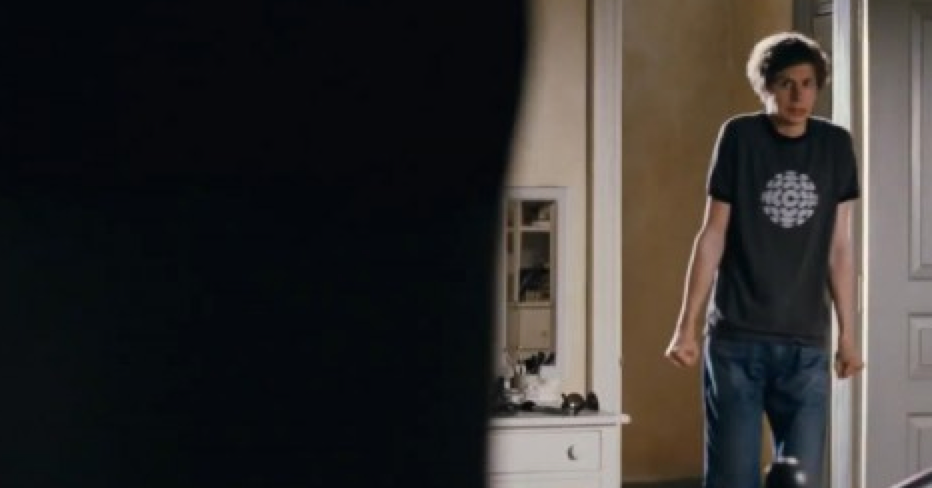 I always love these CBC vintage logo shirts. You can buy them here or get embroidered baseball caps and more.
Which t-shirt is your favourite?
I'd have to say the CBC logo shirt is my number 1. It's just a really attractive design that aged better than some of the other shirts.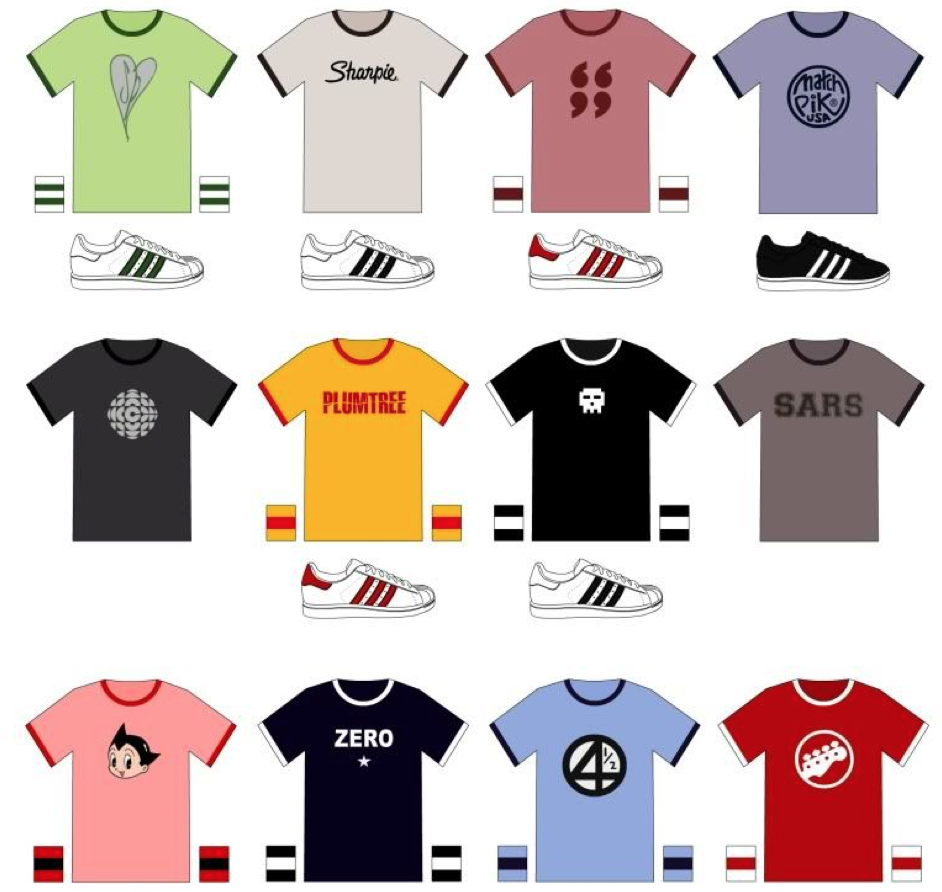 Why do film production companies come to Artik?
It's simple: we have a reputation for hitting deadlines and budgets. If you've worked in film production, you know that having the props, actors and crew on the set is essential, so you don't want to be held up by some last minute issue with the apparel printing shop. Our reputation is what keeps Artik at the top of the Canadian market.
We're fast, friendly and affordable. Our most important quality is that we're trustworthy, so if you have a crazy deadline we'll let you know if we can hit it. If something goes wrong, we'll put a crazy amount of effort in to make things right.
If you need custom printed t-shirts in Toronto, come to Artik and browse our custom t-shirt page. We're here to help.