In the show Silicon Valley, we watch a struggling tech startup face endless challenges as they try to disrupt the Internet and strike it rich. The aggravating fun of the show is in watching the sisyphean struggle of successes and failures.
In this episode, they finally have funding and everything is looking okay until their shallow investor Russ Hanneman decides to order $30,000 of promotional swag.
Now, we at Artik print promotional apparel, so we should really say Russ is a marketing genius… but he clearly isn't.
We need to do better than Pied Piper – they get truckloads of the ugliest merchandise possible and face the dread of storing boxes of the stuff in their tiny house. I've been to tradeshows where companies are giving away equally ugly promo products.
What we need to learn from Pied Piper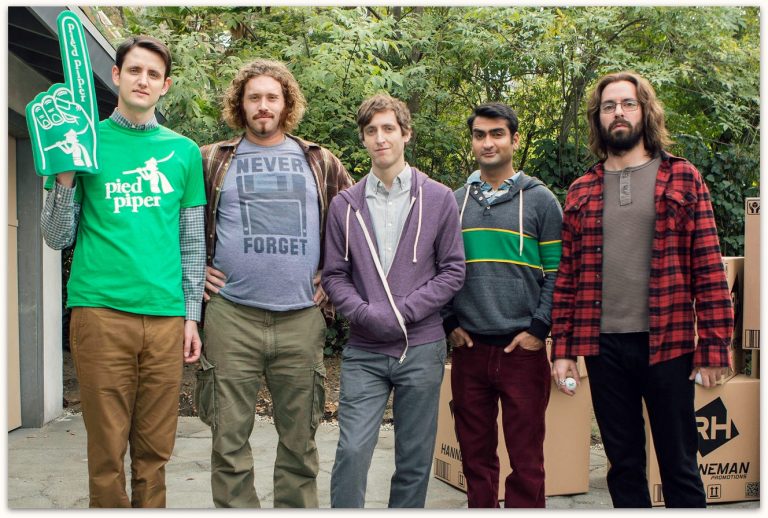 When you're designing apparel, you should ask yourself would I want to wear this? If the answer is no, go back to the drawing board. Talk to an artist or a graphic designer who can come up with something unique, beautiful and worth wearing!
Bright / ugly t-shirt colours
Now we're not against bright colours in custom printed t-shirts. Sometimes a company can rock a pink shirt or design a really cool teal uniform, just look at Microsoft's staff uniforms which are pretty great.
Just make sure your colour matches your branding. If you're trying to be cool and modern like the guys at Pied Piper, you should come up with a more modern design.
Redesigning your logo
Now for the logo. Obviously the logo design for Pied Piper is pretty awful. It's creepy and phallic but hey! At least you remember it!

Redesigning your logo is a stage almost every company goes through at some point. (Artik went through a lot of logos before settling on our beloved polar bear.)
The process of redesigning your logo can be difficult, many people will want the old logo to stick around and it's difficult to rebrand all your old merchandise and signage. Once you decide to develop a new logo, put the effort in and then make sure it sticks. That means cleaning out the old stuff and letting people know about your new branding with a clear guideline – check Patreon's branding page for reference.
Sometimes you'll have to re-redesign your logo. It takes time but if your logo is as bad as Pied Piper's, it is worth the effort.
Is swag always this dumb?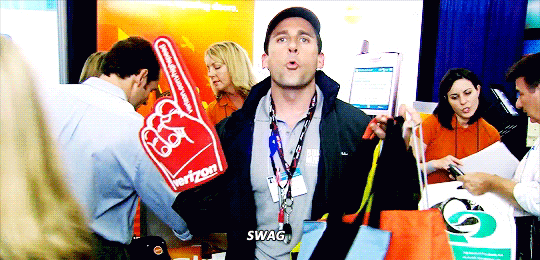 Are promotional products lame?! The products that come to mind are useless swag that quickly breaks or gets thrown away, but that is changing.
"Modern companies are rethinking promo products, instead of ordering junk they're getting useful items that their customers will hold onto."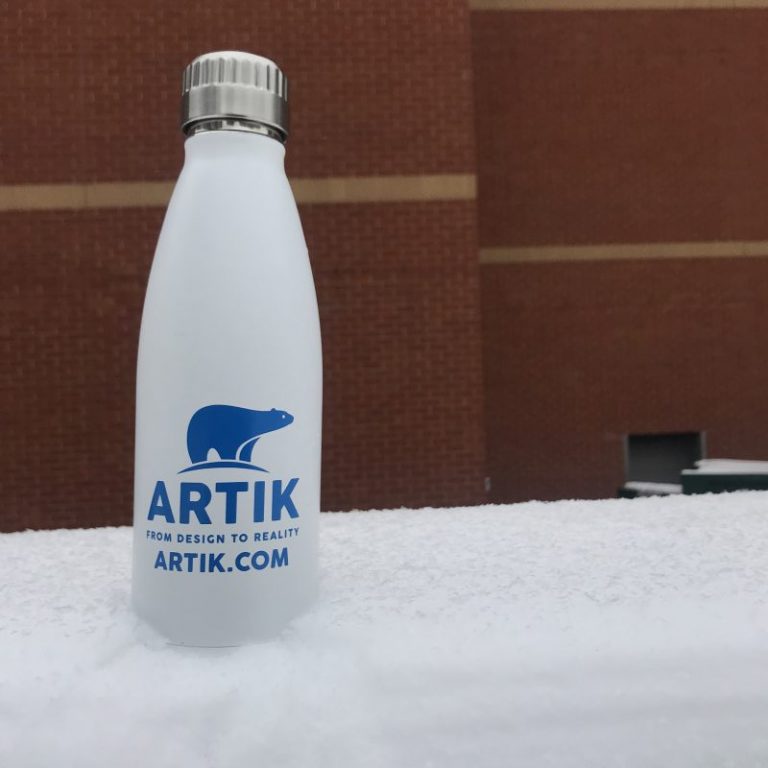 For example, at Artik we put our logo on Bluetooth speakers that sound really good, metal water bottles and these little phone charging batteries – items that I actually pack with me when I go on trips because they're genuinely useful.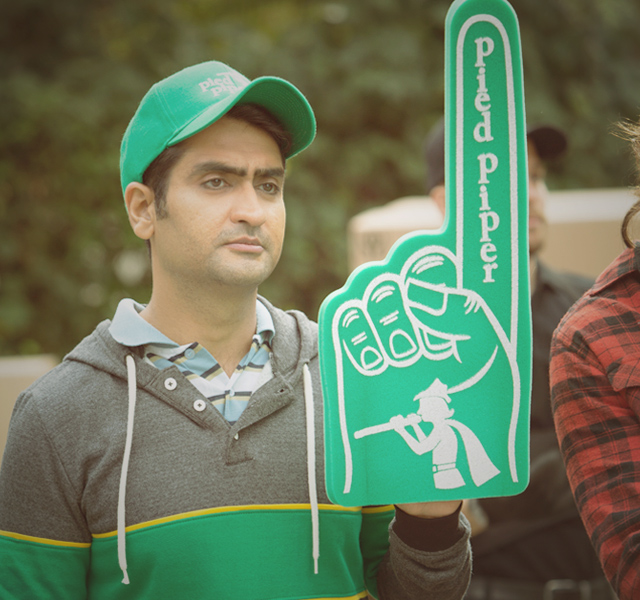 Look at what Dinesh is wearing in the picture above – what are people gonna do with a big green finger? I suppose if Pied Piper were a sports team that could be a good product…
Think carefully about what your customers want and make something they'll cherish. If you run a tech brand like Pied Piper, custom printed USB sticks, branded hoodies, printed water bottles or embroidered laptop backpacks would be solid ideas. They can be given away to your favourite customers, offered as prizes or given out at trade shows.
Call them old fashioned, but a useful promotional product keeps you in your customer's mind year-round.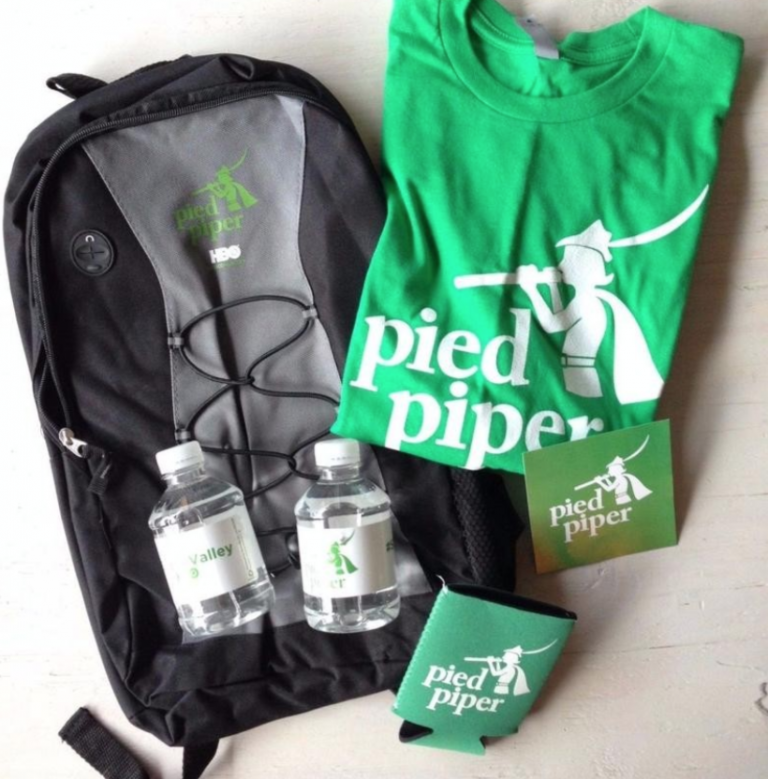 All these ideas would have served a company like Pied Piper better than the swag they went with. So take the time and make sure your promotional products and screen printed apparel is desirable and not cringeworthy.
I suppose their merchandise isn't that bad. Their t-shirt is a top seller on the HBO store.