Branded merch is a huge industry for Canadian varsity sports teams. If you're involved in athletics at any college, university or highschool across Canada, you may already know that thousands of dollars can be raised by selling merch at your games and in your school's bookstore.
Below you'll find a few essential branded products that every Canadian school should stock up on, along with some unique products that will raise the profile of your team at games and on campus.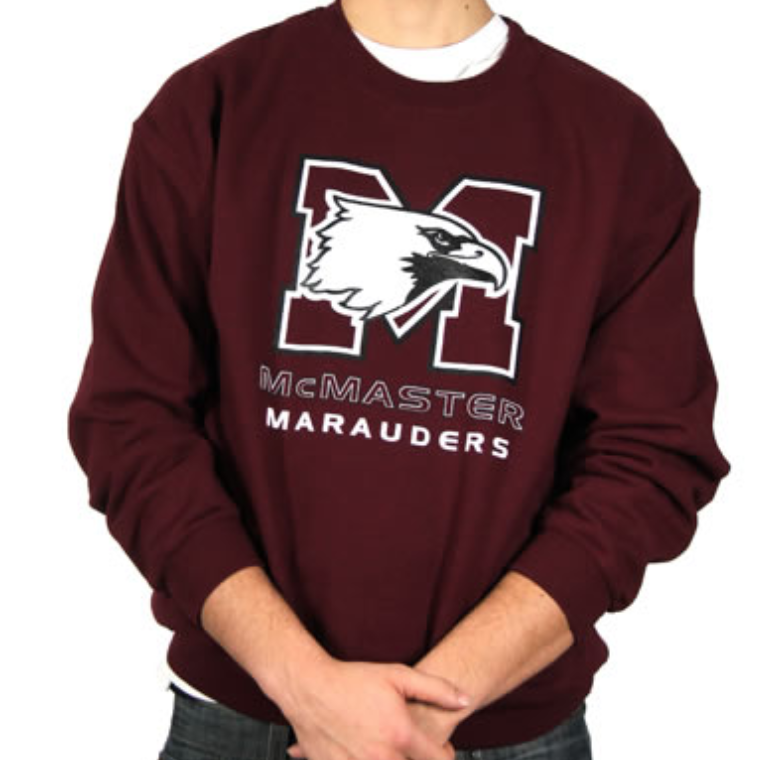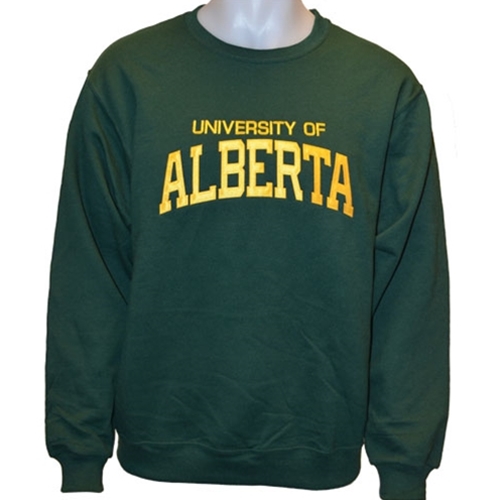 The McMaster Marauders have an iconic maroon brand, as does the University of Alberta with their gold and green branding. Look across their merch shops and you'll see all kinds of goods. The sweatshirt is a top seller at most colleges because it looks good and is perfect for watching sports in all of our Canadian seasons. From hockey to football or rugby, some sports are just damn chilly making the cozy custom printed sweatshirt a popular product in Canadian sports.
Check out these attractive embroidered baseball caps from the Ryerson Rams. The vintage style looks great with the Ram's simple logo.
New release!!! Limited Edition RYERSON RAMS DAD HATS. Stop by the @MattamyAC today to pick up this item and more!✌️ pic.twitter.com/yepmNB60CO

— Rams Spirit Wear (@Rams_spiritWear) October 16, 2017
Branded baseball caps are popular for athletes, their families and the fans who want to show love for their team while staying shaded from the sun.
Branded socks are shockingly affordable and wildly popular. We've found branded socks are the hottest product for Canadian schools in 2020.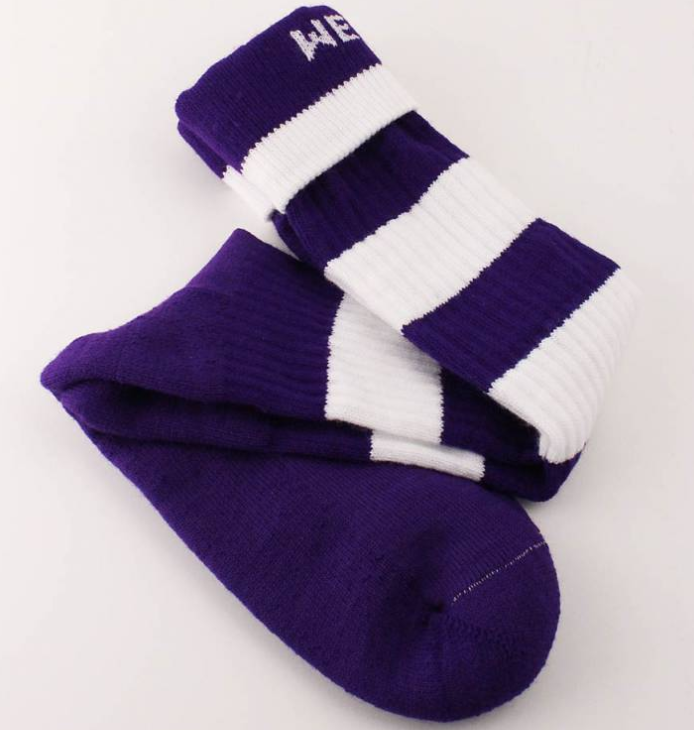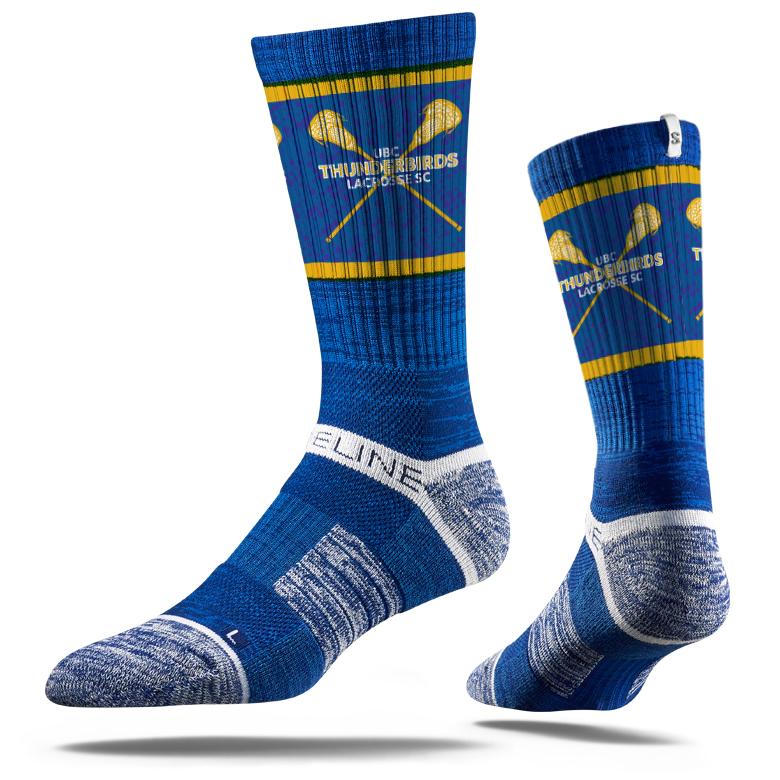 I can speak for the quality too! I've been wearing some branded socks from Artik's catalogue for months and they still look great and feel comfortable.
What makes branded socks special is they're super memorable so lean into that! Make your school's socks unique with a mascot, funny phrases and distinct patterns. We find that people are willing to pay for socks that are well designed and stand out from the pack.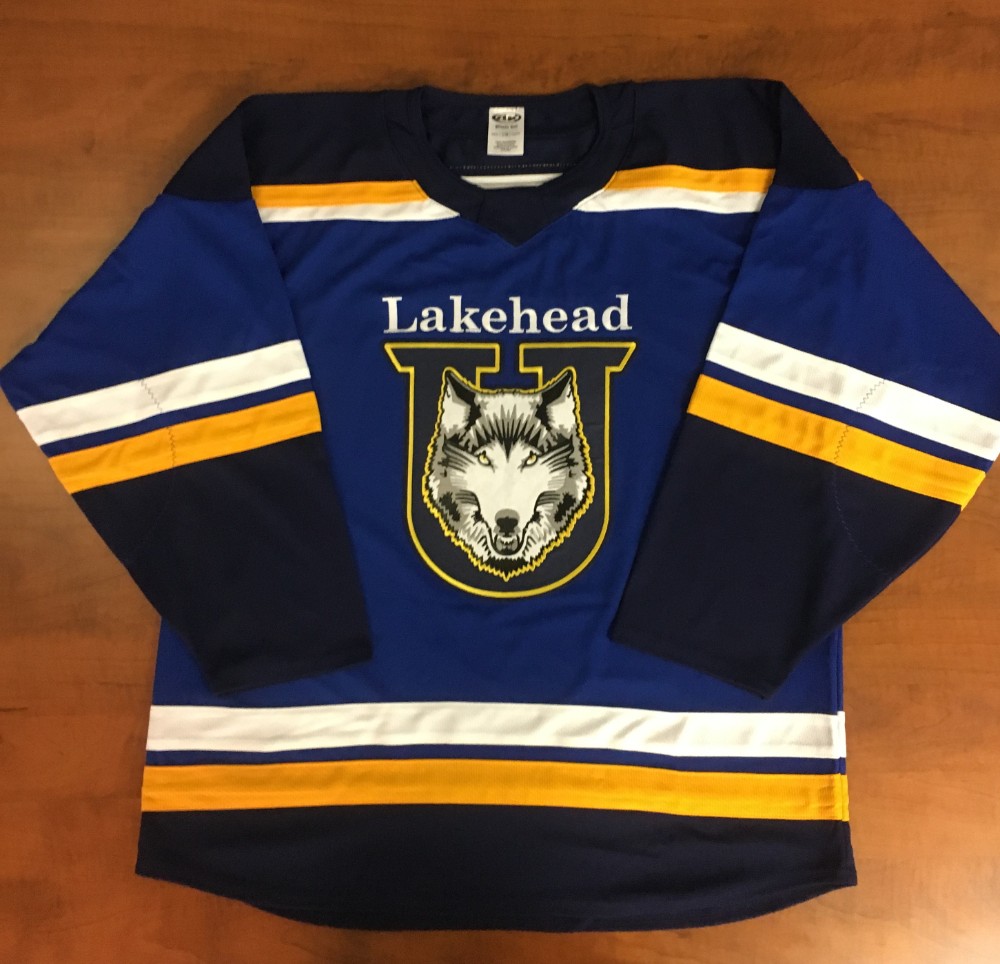 Whether your school has an awesome hockey team, a killer basketball team or a top-notch football team, branded sports uniforms are an essential way to merchandise. Your school store should be selling branded jerseys with your team logo on it and even include player names and numbers for their most dedicated fans. Branded sports jerseys raise awareness of your team and celebrate your team's achievements.
We recommend ordering different sizes from extra small to extra large so that everyone can support the team! You can browse thousands of uniforms on the Artik sports jersey site.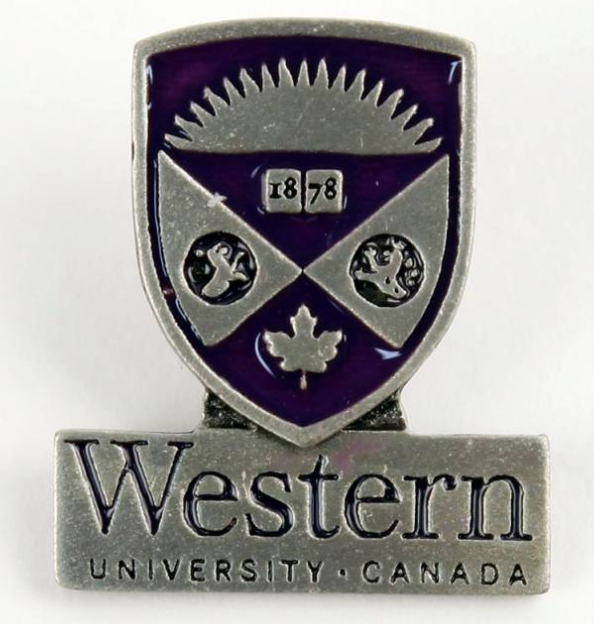 I feel like high schools and colleges across Canada are missing out on the whole branded lapel pin trend. We at Artik have watched metal pins turn into a top seller over the past few years, why aren't more varsity sports teams ordering lapel pins?!
Here's why lapel pins are the real deal,
a) They're super affordable when ordered in bulk, and they sell at a solid retail price.
b) They're fashionable, especially on campus.
c) No worrying about sizes, just create a design and it fits everyone.
If you're looking for some help with your lapel pin order, the staff at Artik are super knowledgeable so contact us! We created this handy guide to help out: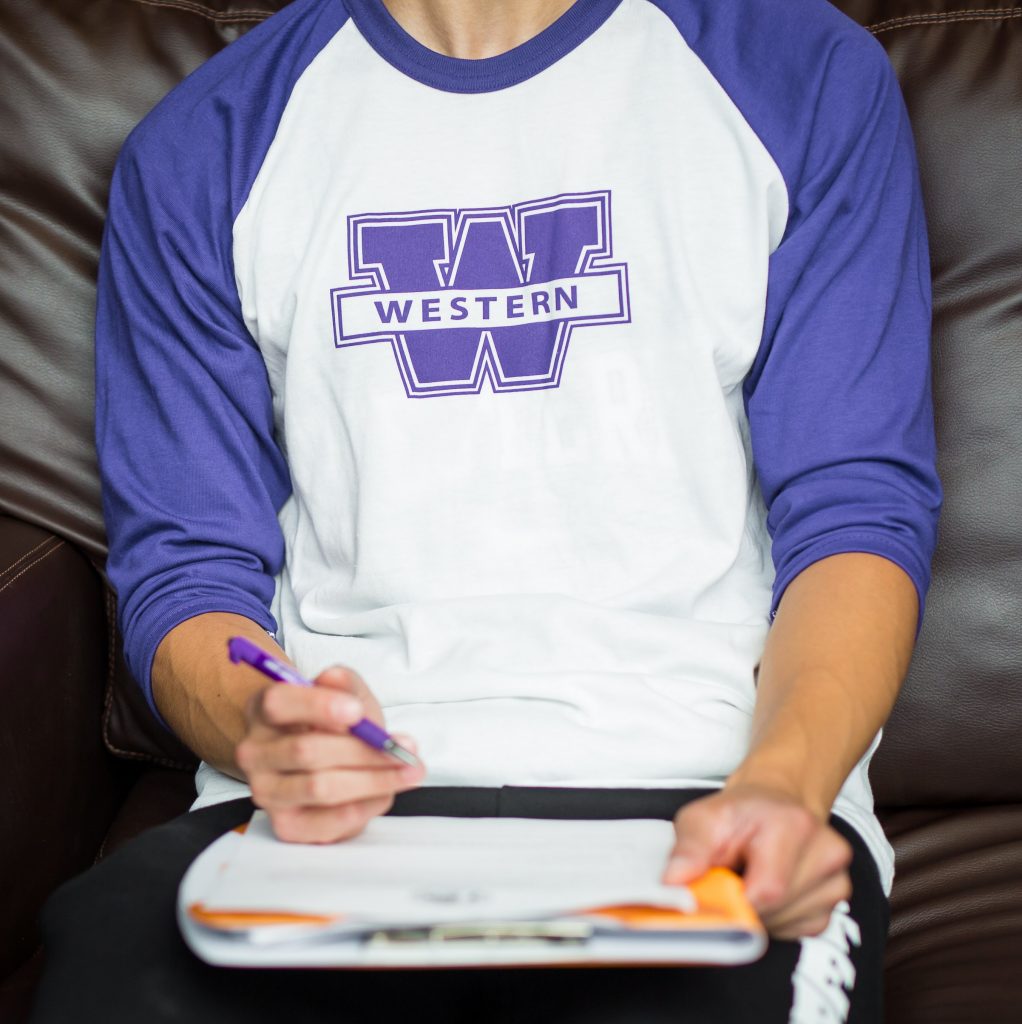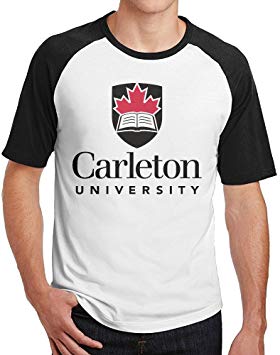 Baseball shirts are fashionable and sporty with a lower price tag than traditional sports uniforms. Check out the variety of colours available and find the tee that matches your school's branding.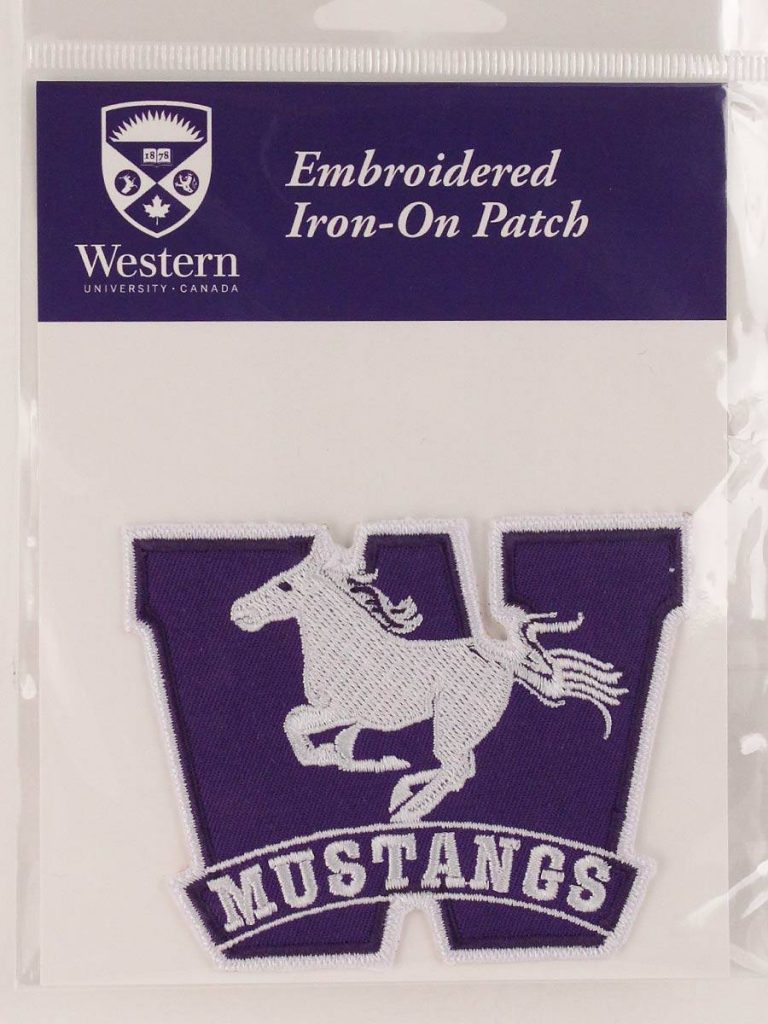 I have to give it to Western, they've got the widest variety of merchandise out of all the Canadian schools I researched. In this case, the Western Mustangs have an attractive purple iron-on embroidered patch with custom lettering and that sweet stallion.
A custom embroidered iron-on patch is perfect for backpacks, jackets and sweaters. Your fans and athletes can turn their own apparel into merch that supports your school!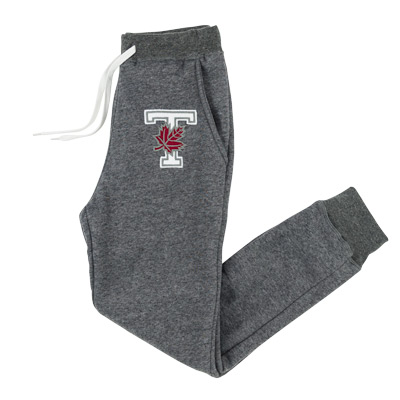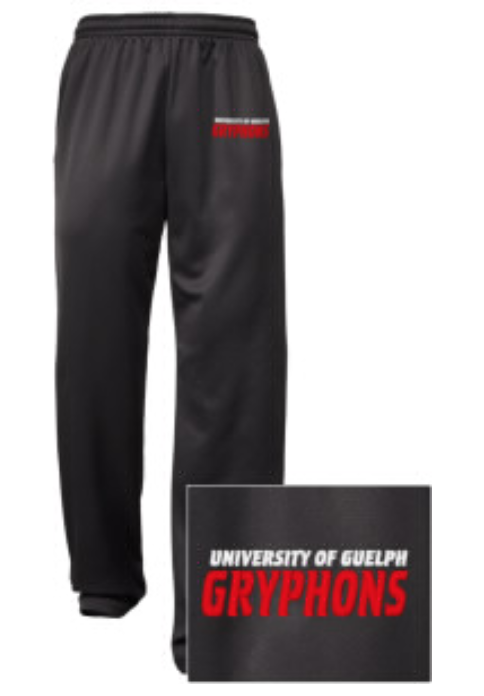 Go onto any campus across Canada and you'll see students wearing school-branded sweatpants to class (especially if it's an early morning on a winter day.) These University of Toronto sweatpants have the classic look – grey with a tie string and the school logo. University of Guelph went with a dark sweatpant with their team logo embroidered in red and white.
If your sports team is looking for a creative branding idea, this is it. Sweatpants are perfect for around the house or in the bleachers. Find our selection of custom printed school sweatpants here and find the style that works for your team or department.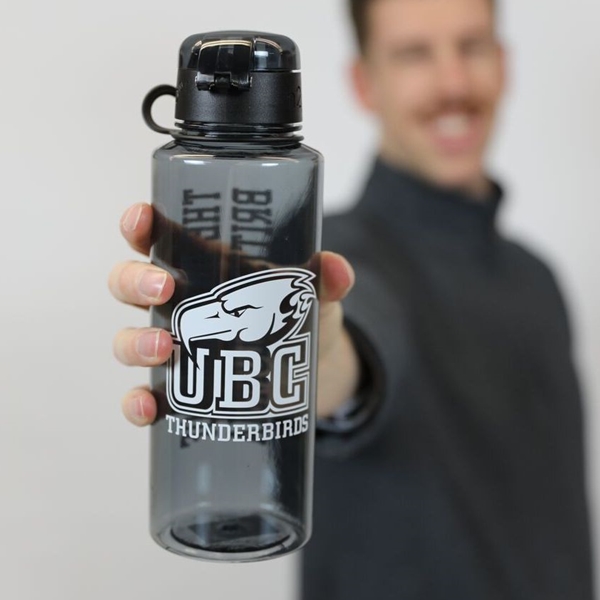 Reusable water bottles are easy to find at every sports game and gym. It's no wonder so many schools are creating their own branded bottles with their team logo printed on them. Choose between stainless steel water bottles, reusable plastic bottles and glass bottles and simply add your design!
We'd recommend metal or plastic for athletic bottles. Though our glass bottles are durable, nothing can withstand a slap-shotted hockey puck like a metal or plastic bottle. Find a bottle that matches your school logo and add a saying or mascot to make your bottles unique.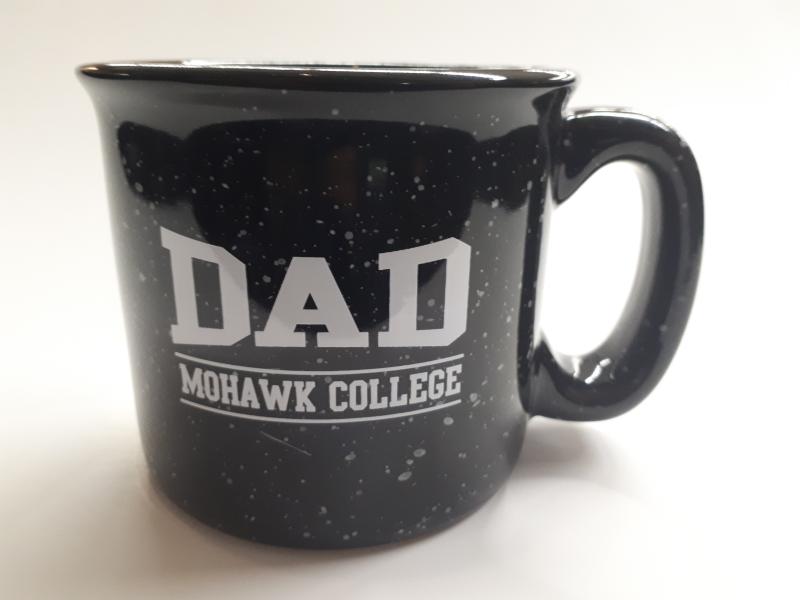 Branded mugs are essential for any college bookstore. Heck, University of Toronto has over 20 mugs in their shop!
For high school, college and university sports departments, branded mugs are a popular merch choice as fans and friends love to support the team. Check out our branded travel mugs too, perfect for families who want to warm up with a hot drink at a chilly game.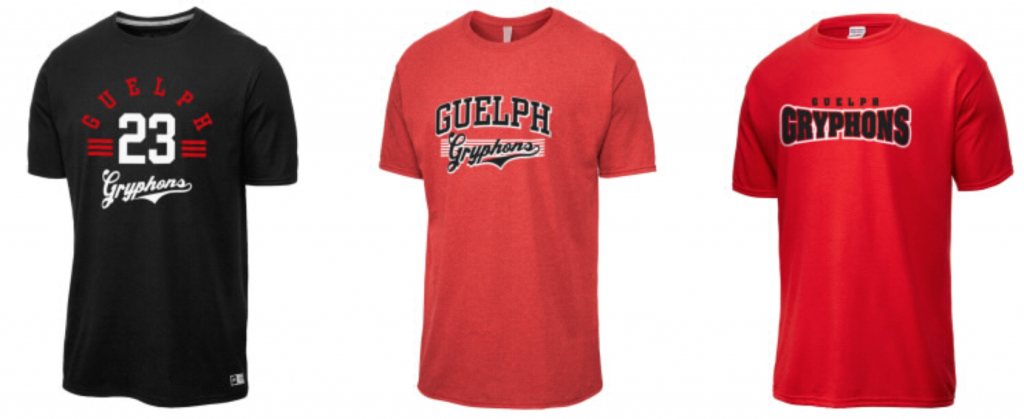 On the Guelph merch store there are seven tees promoting the Guelph Gryphons! (Nine if you include embroidered polo shirts.)
Customized t-shirts are a staple of the merch game. If your team doesn't already have branded tees, you'd better get on that! Check out our custom t-shirts and our embroidered polo shirts catalogue.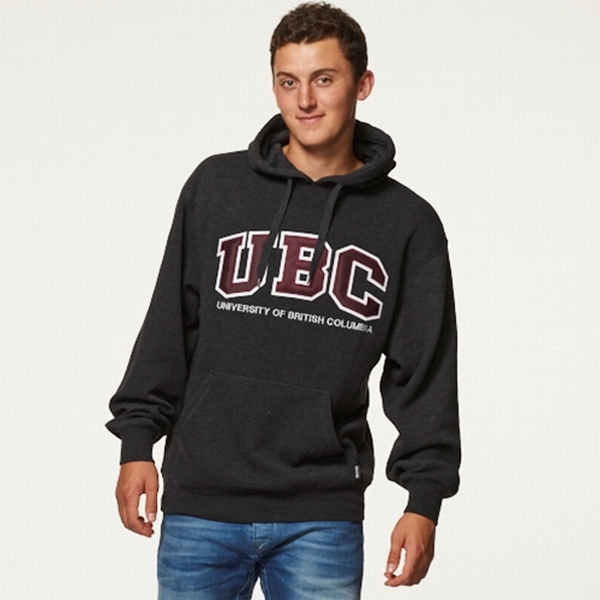 Hoodies are basically part of every college's school uniform. If your team is looking for a top-selling merchandise idea with a good markup, custom printed hoodies are the way to go. Just choose your team colours and add your sports team logo as a screen print or embroidery. We'll make it easy!
If you're looking to stand out from the pack, check out our selection of promotional products. From stress balls to towels, frisbees to umbrellas, these unique products will catch people's eyes. We've even got customizable sunglasses!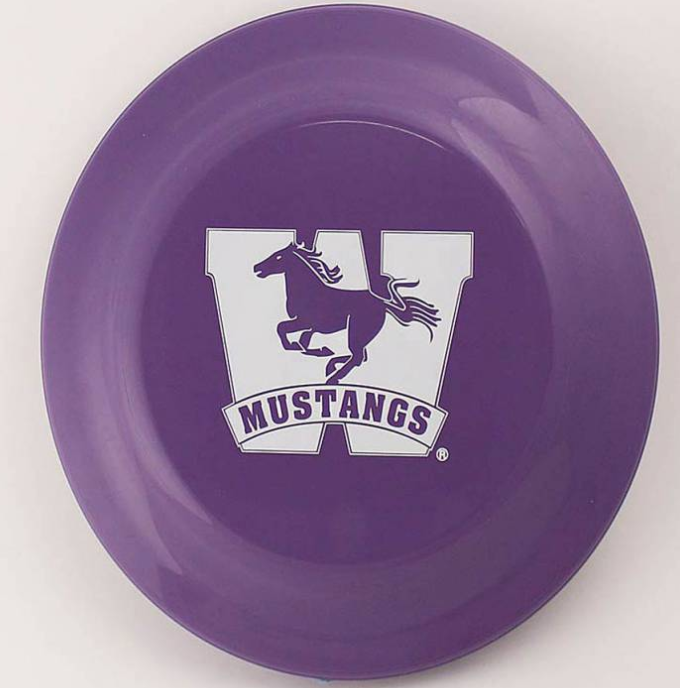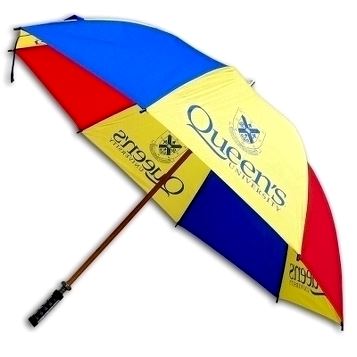 Final thoughts,
Your team has put a lot of sweat into competing, help support them with merch. These products and apparel will help raise money for new uniforms, draw crowds and show support at games. We've worked with schools across Canada since 1985, reach out to our staff to make merchandise for your sports team.