Welcome to Artik! We're Toronto's T-shirt printing experts. Working with customized tees every day has made me notice T-shirts everywhere I go, especially the Toronto themed ones I see all around the city. This list is a breakdown of my personal favourite Toronto custom t-shirts, if I missed on leave a comment and let me know!
#1. Toronto vs Everybody
Whether you love this shirt design or hate it, you've got to admit it was the Toronto tee of 2019. These custom t-shirts were printed at Peace Collective who state "we mean it in the nicest way possible." Best part of this shirt? Peace Collective donates a month's worth of school meals for one child to the World Food Program for every item sold. That's the Toronto spirit <3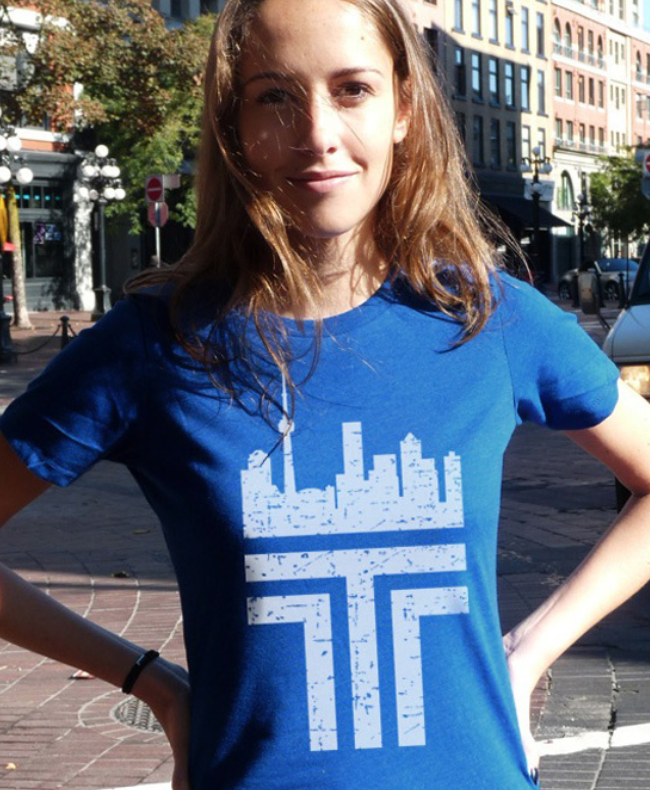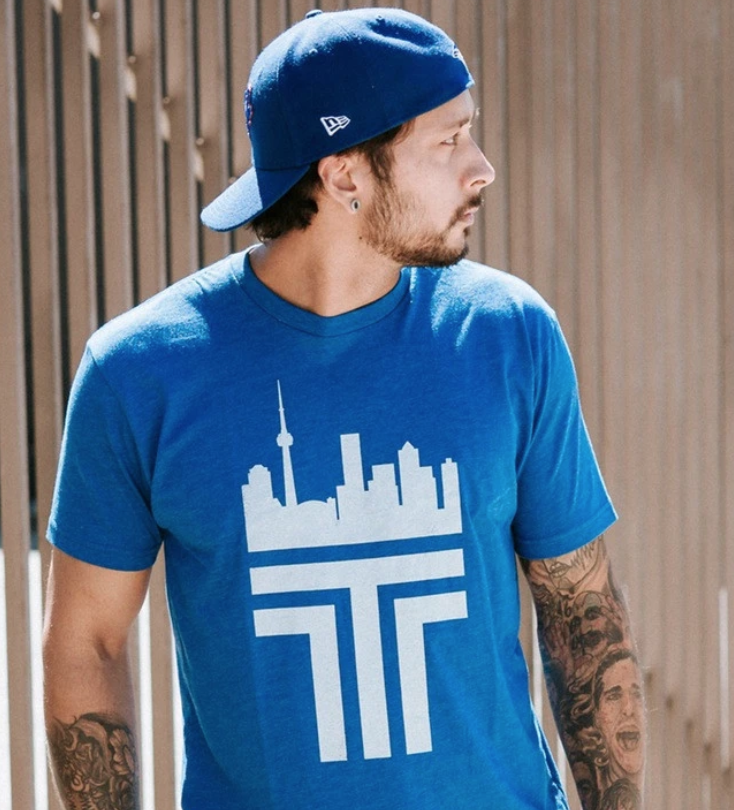 #2. Retro Toronto T-Shirt
The retro t-shirts by Ole Originals were inspired by Toronto's old logo, and though I can't find any real photos of them online, I still love the design enough that they make the list!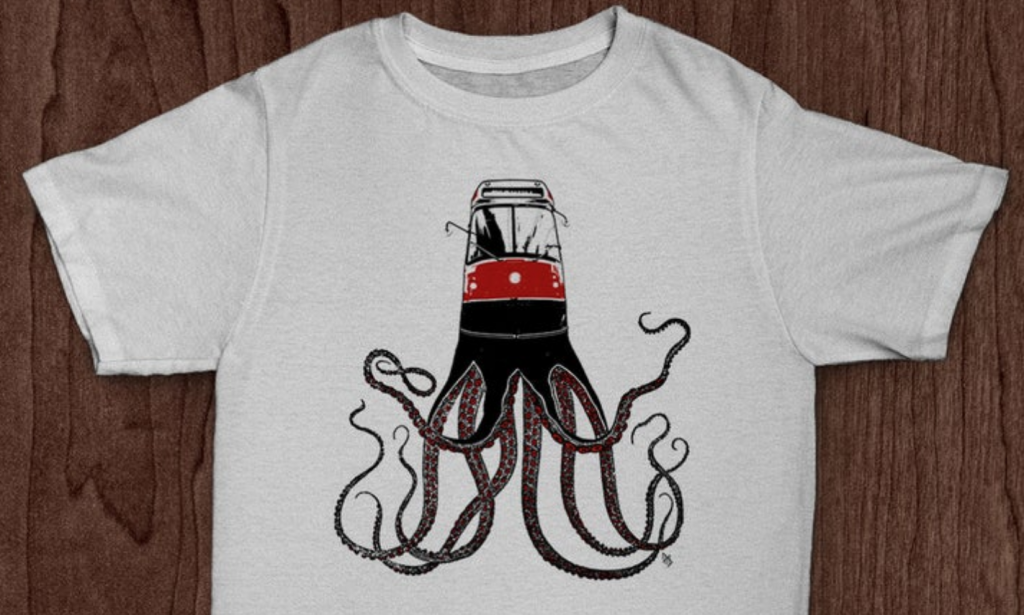 #3. Roctopus T-Shirt
The classic red streetcars are being slowly phased out across Toronto, but we still have a lot of love for these old trolleys. The "Red Roctopus" t-shirt by Dead Men Design is printed with direct to garment machines, a method that we've found produces soft, colourful tees.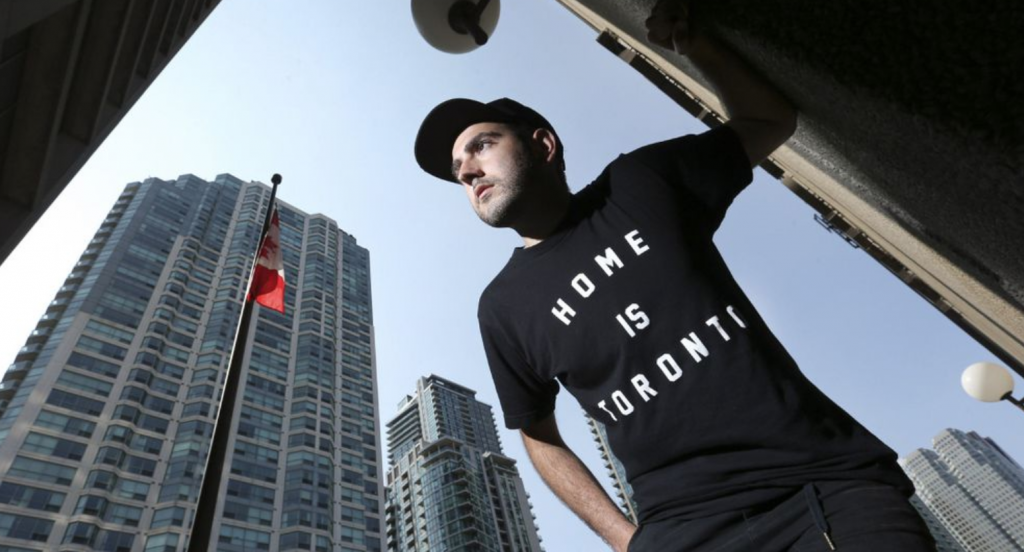 #4. Home is Toronto Custom T-Shirts
Wherever I go in my travels, I always come back to Toronto. The city has been home to myself and 3 million neighbours who eat, sleep and work in the city. Toronto isn't perfect, but it is home – that's the message this cozy t-shirt conveys. It's a bit less combative than "Toronto VS" but the design is clean and welcoming.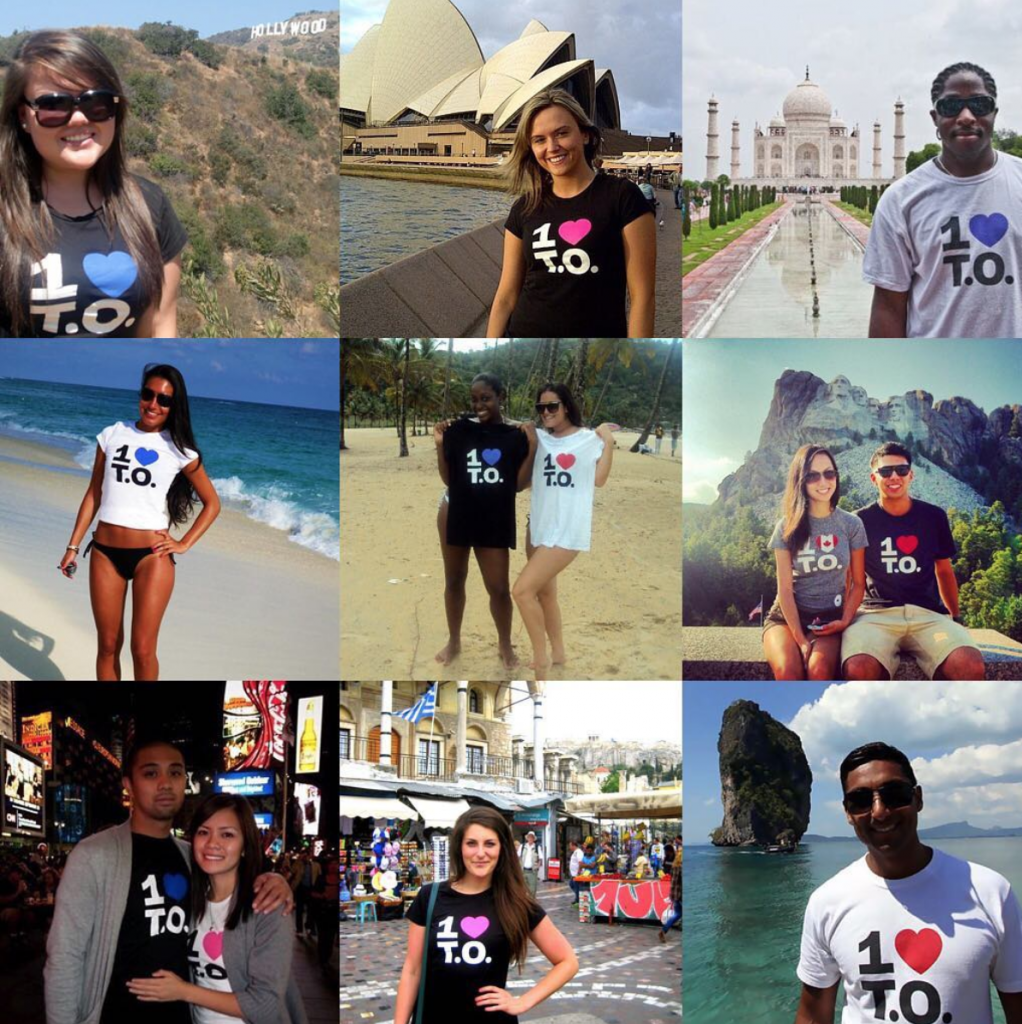 #5. One Love Toronto T-Shirts
One Love Toronto is a simple design that's become a Toronto icon. One Love Toronto posts hundreds of photos of Torontonians travelling with the shirt on their Instagram page. It's nice to see our city being represented with a classic logo, similar to those I LOVE NY shirts that you can read about in this article.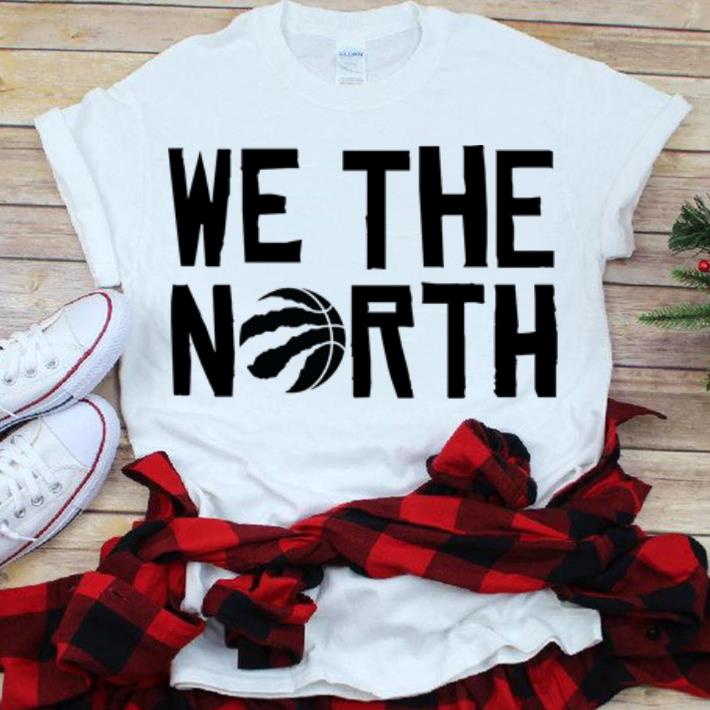 #6. We The North Toronto T-Shirts
We The North has been around for a couple years now, but it really exploded in 2019 when the Raptors won the NBA championship. Nowadays you'll see WE THE NORTH worn all around the city on screen printed t-shirts and custom printed sweaters. Click those links to design your own Toronto themed shirt and maybe you'll be on this list next year!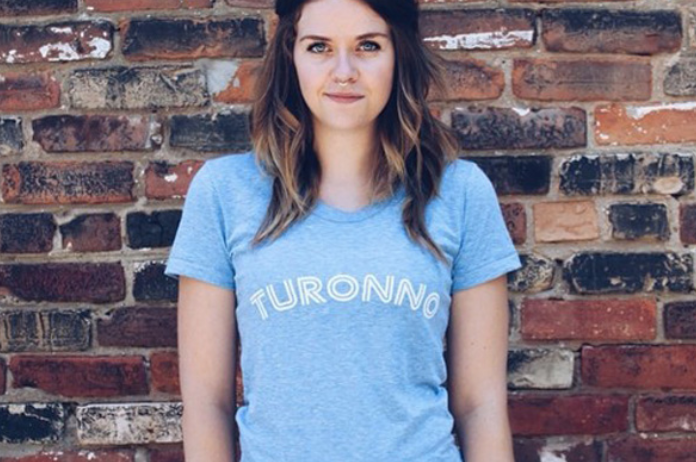 #7. Turonno T-Shirts
Toronto locals are known to pronounce the city's name with a single slurred syllable. This clever custom printed t-shirt was made for Torontonians (who never really call ourselves that)
Watch this clip to see how pronouncing Toronto could save your life: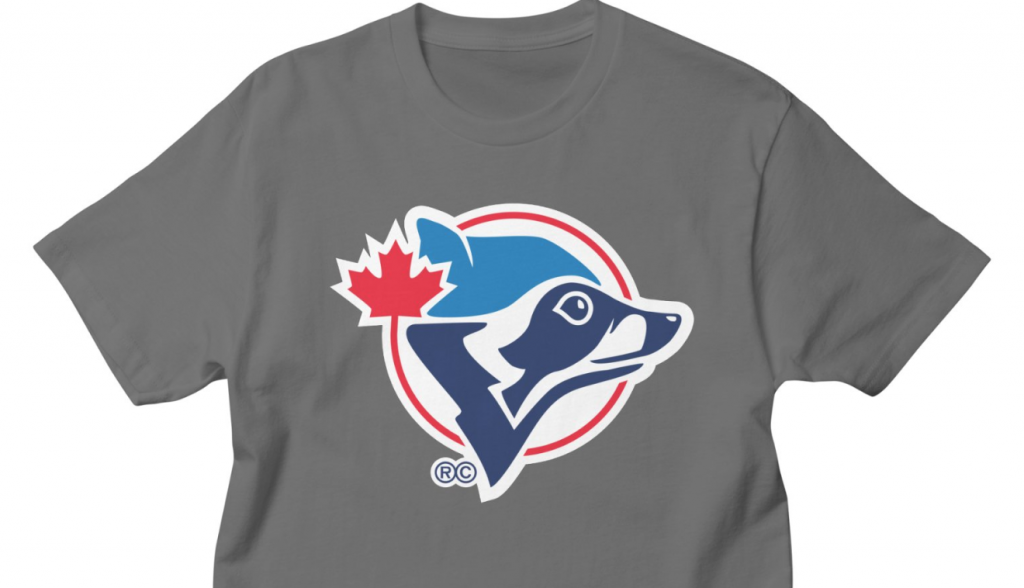 #8. Trash Panda Blue Jays T-Shirt
I love this one! The way designer Rob Collinet subtly turned the Toronto Blue Jays logo into a cute raccoon makes it the perfect graphic tee for the sports lover or hater in Toronto. It's been great seeing raccoons turn into the de facto Toronto mascot over the last decade 🙂
#9. Kensington Market T-Shirt
Our friends over at Hardboiled printed this beautiful Kensington Market t-shirt. The design was created by David Setrakian to reflect the diversity of styles and culture in Kensington Market. I love the simplicity and the aged style on the print.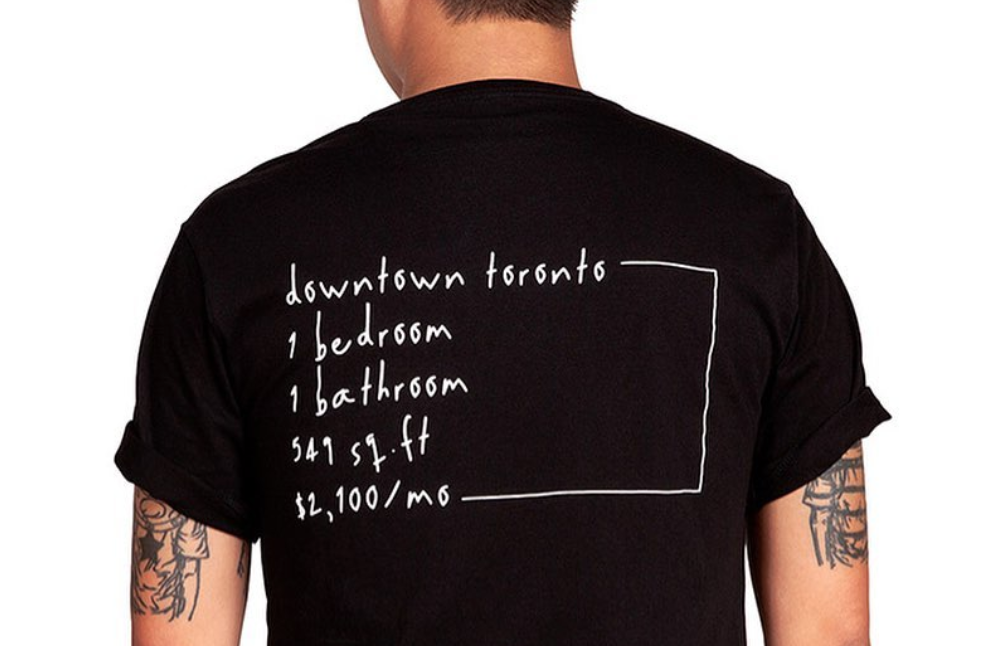 #10. Housing Crisis T-Shirt
Renting an apartment in Toronto can drain your wallet. This shirt by Feelsbad Apparel gets the point across with a real ad printed on a cheeky t-shirt. Since the shirt has been printed, prices have only gone up!
In conclusion…
Living in Toronto isn't perfect. We live through looooooong winters, we're in need affordable housing and the raccoons have taken over. Still, the people here are awesome and we've got some really cool culture popping up all over the city.
If you want to celebrate Toronto by printing a custom t-shirt, go to this page and choose your t-shirt style. Our expert staff will make sure your shirts are done right and on time, plus our t-shirts and prints are top quality.
Not into t-shirts? We can also print your logo on custom sweatshirts in Toronto or promotional products like mugs, water bottles, lapel pins, embroidered toques or baseball caps and more. Just scroll through Artik.com and let the Toronto pride flow through you.